May 20 2013 1:06PM GMT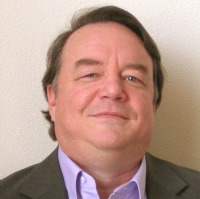 Profile: James Murray
Recently one of my consulting clients asked for an online strategy.  We discussed a number of different strategies.  Most people think about some type of online community marketing when they think of social networking.  When hear discussions about twitter or Facebook marketing, these are really small technologies that are tapping into the online communities that are there right now.   In this article I would like to discuss looking at an online community, rather than a technology.
So first let's think about community.  People live in a community because of a common interest.  That interest could be centered on the landscape and beauty of the community.  The interest could be financial, in that many people in the community may work for the same or even similar employers.  The community might have a unique cultural diversity or even a cultural singularity that might be of interest to people in the community.  The more of common interests there are in a community, the bigger the community becomes.  The marketer's job is to tap into those interests and you will find more and more small sub communities within the larger community.  As a marketer if we integrate ourselves with an interest group, we can market to that group.  Instead of selling them everything though, we are most successful when we market products and services that are of interest to that sub-community.  As an example don't sell vacuum cleaners to a group of car enthusiasts, unless that vacuum cleaner is designed specifically for the problems with cleaning a car.
On the internet, there are communities as well.  These communities are focused on information and data.  Find these communities and you have also found a group of buying customers.  Which is the pitfall many marketers run into, in any buying community there is interest in buying a very limited product or service.  That is the problem with most corporate online social marketing strategies.  Instead of marketing to the group interest, they market as if the group were the general community.
As an example: Look at Facebook.  Marketers will point out the number of users on the system.  As if to say that all these users are potential buyers.  The reality is that very few of these users are there to actually buy products.  Instead they are interested in participating in an online community and sub-communities.  Finding and supporting these sub-communities in Facebook or across the internet is the first step for online marketing.
Experts like Tracey Warren teach businesses understand and leverage these online communities by providing services like a "Social Media Tuneup."  So if you were a producer of car parts, the first goal is to identify the car enthusiasts groups.   If on the other hand you market eggs and other groceries, marketing to a car enthusiasts group might not be as effective.   The car enthusiasts are not in the buying mode for eggs.  When they are, they will be looking at a different group.
The rule I share with people is that social networking is like a cocktail party.  People are not there to do business.  That is not to say that a lot of business isn't done at cocktail parties.  It's done in a very subtle way.  Nobody opens an egg selling stand at a pool side party.  It could be argued that everyone at the party will probably be buying eggs in the next week, "Why not at this party?"   The reality is that when people buy eggs they go to a grocery store… not a cocktail party.  Instead go into the party and ask, "So when and where do you buy eggs?"  Chances are it will be a place where you can sell your eggs online.
Oh and if they help you give them some virtual chocolate as a thank you.
So why bring up online marketing strategies and community marketing?  The topic of this blog is modern network architecture, not old school network architecture.  As the day to day infrastructure support moves into the cloud, there is less need for server support.  The modern network architect will need to understand and answer these types of questions for their employers and clients.  This is the question I was asked by a consulting client at the beginning of the article.  The more we don't understand about online marketing, integration with business systems and the like, the more we become legacy and irrelevant in determining the future architecture of the network.