Dec 28 2012 9:47PM GMT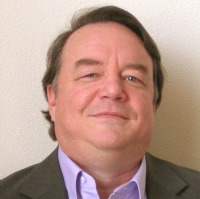 Profile: James Murray
Working as a Seattle IT Consultant, I am getting more and more 365 Migrations for email.  Now my clients are asking what SharePoint is for.  I tell them it's a possible SaaS alternative for a file server.  Since most business owners are looking for ways to avoid buying new servers they want to know more.
Recently one of my clients was using a CRM product call Prophet.  We found after migrating to 365 that without public folders, Prophet couldn't share contacts with other users.  They recommended syncing all the outlook contacts with SharePoint.  Then pointing the Prophet CRM software to look at the contacts created on SharePoint.  Nobody explained how to do this.  So after playing with this for awhile, I thought I'd share my process.  There might be a better way, but here's my first stab. Process Create a Contact list in SharePoint Sync Contact list with SharePoint
Syncing with Outlook Contacts with SharePoint process
Create a Contact list in SharePoint
I created my test on the root page of my team site.  On the left hand side is a window that is sectioned with Libraries, Lists and Discussions.  If you create the new contact list correctly there will be a Contact list (or whatever you name the list) under lists.
Step 1 Click on the word Lists in that same window.  (A list of all the lists will show up.  On mine it said Calendar, Links and Tasks)
Step 2 Create List Click the Create icon just under the bar labeled home
Choose List (Left Window) Choose Contacts (Center window)
Type the name of the list (Far Right Window)
Click Create
Step 3 Sync list with Outlook Open outlook In SharePoint,
Edit the list you just created If it's not already open, click on the list (left hand window)
Click on the list you just created (center window)
Click on List (top of window under List Tools)
Click the Connect to Outlook button (Ribbon at top of page near the center)
Click on Allow (This give SharePoint permission to make changes to your Outlook)
When you go to outlook you will see an icon for your new site.  To see this…
Bring up Outlook Click Contacts
Open other Contacts by clicking on triangle next to other contacts
Step 4 There should be a new contact list named after the new list you created.  The list is empty at the moment.  What I did was copy all entries listed in my contacts folder into this new shared folder.  Then all the contacts immediately synced with my SharePoint site.
This was mostly practice for me.  Now I've tried it on my site, I'll try it on my clients site and try syncing the contacts with their Prophet CRM.  Who knew it would be so much work to share contacts in a simple CRM system.  An IT consultants job is never done I guess.  If you have any other ideas, let me know what you think.  I'd hate to find a better way after setting up my client site.