Feb 10 2013 3:31PM GMT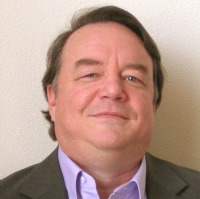 Profile: James Murray
As a Seattle IT Consultant I look for ways to save my clients some money, improve reliability and generally build value for the business.  One of the fastest ways to quickly save the client some money is to perform a Service Level review of the printer and of the phone bills.  One of my partners is a specialist in what they call, Managed Print Services,  180-Consulting specializes in this and actually very cool.  Plus it's something that's never done in the IT Support world.  My experts all work based on a portion of the savings they find.  If no savings are found, they don't charge for the Service Level Review.
I've been surprised to learn that most copier contracts are written to most benefit the printer provider.  The price is designed to be very attractive on the front end.  Then over the years the company grows.  New copiers are brought in, old copiers are replaced.  Somehow with each new contract, the cost on the backend seems most benefit the copier company.  Most people wouldn't even know.  So my experts come in and save my client 10 – 30% (or more) on the copier contracts.  When it comes to the phone company it's just as bad.  Very few businesses take the time month after month to review their phone bill.  One of my experts tells me that a bill can be off 30% or more.  The actual numbers are so high, most people don't believe it.  So I try to be conservative.
So when I meet someone and they say they don't have budget for a new IT project I offer to do a free service level review on their software I suggest a service level review.   "You never know… but maybe we can find some money that way"
The result is often $10,000 or more in savings for a small business and can be several hundred thousand for a large business.  Suddenly cost isn't a problem.  The next question is
"What else can you do for me?"
This is always the start of a wonderful relationship.  If you are an IT consulting company I would find the vendors in your area the do these types of reviews.  If you can't find them try here… I can help you find someone.  If you are an IT manager, take a look at these bills… maybe you can find some unexpected income for your next project.