Jul 22 2012 5:21PM GMT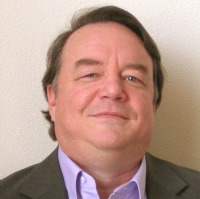 Profile: James Murray
If you think about it Information Technology has been around for 1000's of years.  Part of my job as a Seattle IT Consultant is to share strategic topics with business owners.  A couple questions recently came up about the cloud and some of my comments in my Cloud Architecture blog articles including "…Servers for Free" and "…Cloud Frees IT Hostages".  Specifically questions around the strategic thinking about Information Technology (IT) that will need to occur in technology if cloud architecture is adopted. 
The reality is that Information technology strategy has not changed since Roman times.  What has change is the tactics supporting the technology.  The discussions during the council of Nicaea (about 325 AD) were all about information strategy.  When the printing press came along in 1440 it changed Information technology, but did not change the information strategy that the technology supported.  With each change in technology new tactics were possible, but the information strategy remained and continues to remain the same. 
Cloud Architecture will do for computing, what jet engines did for the airline business.  The right cloud network architect will be able to…
       

Reduce capital expense for the company,

       

Increase workplace productivity

        Better Protect data with "…in the cloud security

"
The topic has become so popular that several local business organizations are asking for presentations on the topic.  I've developed a presentation that I've nicknamed "A monks story."  That shows what happened after the printing press replaced the monk who was hand copying bibles.  The monk found himself as a displaced "Information worker."  With each new information technology, a group of displaced information workers is left behind.
Wells Fargo is sponsoring a presentation, by Seattle IT Edge, for business owners wanting to understand how to leverage an early competitive advantage.  Created through the early adoption of cloud architecture technologies with "…In the cloud Security."
If the idea of "Jumping ahead" to the front of your industry and you are in the Seattle/Bellevue area this September 12, pleas sigh up for this Wells Fargo sponsored presentation.  Cloud Architecture, the what, the why and How it will change everything.