Jan 31 2013 5:11PM GMT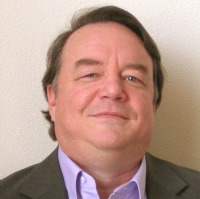 Profile: James Murray
Tags:
Working with local Seattle IT Consulting companies, I've found that many companies don't protect themselves with a strong customer onboarding process.  This worked with systems were less complicated and one person could keep everything in their heads.  When systems became more complicated it was impossible for even the strongest technician to get everything done over a weekend.
If you think about it, the onboarding process is just a checklist of things to do.
A)     Identify objects to be migrated
B)      Identify data to be migrated
C)      Identify security settings that will need to be re-created
And so on until the last step before execution
D)     Backup System
E)      Backup system again
F)      Execution of migration plan
There are several phases to an onboarding plan.  When planning I usually start with a three phrase approach like Planning, Execution, Post execution follow-up.  Since I've done lots of migrations, here are the phases that I use
Assessment & Planning
Execution
Review of systems
Optimization
In the assessment and planning the IT Architect, identifies where the system is at.  This is a review of the hardware, software, network objects and settings across the system.  Planning is a step by timeline with all the steps to migrate each component on the system to it's new environment.  Because very few things work perfectly, we review the systems for a while to verify that all the settings are correct.  This could take a few minutes or more likely days, weeks or months of monitoring and support.
Once the network is stable, the next step is to match the system to your company's baseline.  So if you were a cloud hosting architect, you know your SLA.  Say it was 99.9% availability.  Your job would be to optimize hardware, software and other objects to a baseline that matched the standard pre-requisites to maintain that 99.9% availability.
A good onboarding plan, in my opinion, has four stages, Assessment & Planning, Execution, Review and Optimization of systems.  Under each phase are different tasks.  About 20% will be unique from migration to migration.  The other 80% will probably be the same from system to system.  As the modern network architect, your job is to not only build, but maintain the integrity of the systems.