Nov 6 2012 12:30PM GMT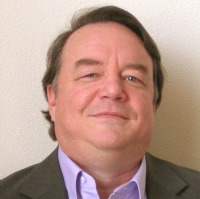 Profile: James Murray
If you are like me (A Seattle IT Consultant with 21 plus years' experience) you may be noticing a change in the jobs landscape for IT Professionals.  So this leads to another frightening thought about the present business model.  The problem is outsourcing.  How does one compete with a technician who lives in another country?  I can remotely manage servers across the hall, across town or even across the world.  So if I charge $10 to do this and someone from another country charges $1 who is going to be hired.  We can always argue that the $10 technician is 10 times better than the $1 technician.  I don't think that's a legitimate argument.  Then each year as these technicians get more practice that technical gap gets smaller and smaller.  I've worked with teams from Russia, India, the Philippines, Malaysia and each year I find that technicians all over the world are getting better and better.
So how do technicians in the United States compete with a world of technicians competing for US technology projects?  Well there is bad news and good news for US technicians.  The bad news is that most of the jobs that support those projects are gone forever.  The bad news continues as non-US technicians get better and better (and they are and will continue to get better) on the technology, more and more jobs will continue to leave the country.  So you might ask, what's the good news?  The good news for US technicians is that some jobs can never be sent overseas.  The problem is making the change in thinking from left brain technology to left and right brain technology thinking.
21 years ago I was a desktop technician.  I loved working that job.  It was fun to go from user to user fixing computers.  I liked the personal interaction with the users.  There was also a teaching component that gave me a great deal of satisfaction.  Look at desktop support now.  It's all about technicians on the phone in a call center.  Technicians speak through the phone and logon remotely to workstations across the hall or across the world to solve technical problems.  What I enjoyed about desktop support was the hands on tactile experience of working on systems.  I have to admit I enjoyed the one on one experience as well.  I've always struggled with my own introversion and desktop support allowed me to communicate about something that I was very confident about.  Desktop support gave me a way to learn to communicate with people one on one.  Today, phone support would have been very difficult for me.
Thank goodness I chose to reinvent myself as a server technician.  Then reinvent myself again and again until now what I do looks nothing like the traditional stereotype of an incident technician.  What changed and made the biggest difference was being able to think about technology creatively.  Instead of following a checklist, I began building solutions that were unique to the client.  This ability to create unique solutions for clients is the one piece that must be done in the United States.  Not that it isn't possible to get unique Ideas from a team in India or China, but it's very difficult.  It requires an understanding of the culture and an understanding of how to manage the creative process.  It can be done, but not as cost effectively.  This is where the competitive advantage comes from.
In the United States I notice that most technicians have either never done this, or they do it without thinking.  As US technicians I think we need to reinvent ourselves from left brain thinkers into Left/right brain thinkers working directly with managers.  Then leverage the Left brain skills of technicians in other countries for the day to day technical work in this cloud based technical world.