Nov 6 2012 12:29PM GMT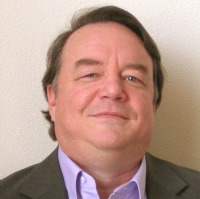 Profile: James Murray
So if you come from a background like mine, you've probably been a little confused by the open source business model.  21 years as a Seattle IT Consultant and I've never worked on a project where open source was considered.  Yet if we look at the statistics open source is a major player.  We just have to look at articles about the Apache web server.  This is one area where Microsoft's IIS server is busy playing catch-up.  Additionally do you remember a software called, Encarta?  It started about the same time Wikipedia was launched.  Encarta is gone and Wikipedia is getting bigger and bigger every day.
Now I've always been successful with Microsoft Software.  I've always gone with the platform cost argument.  The fewer platforms supported in any network environment, the lower the cost.  Additionally every 3rd party vendor writes to the Microsoft platform.  No third party business software provider can compete unless they are compatible with Microsoft business software.  There's just nobody who provides an alternative that can compete as comprehensively as Microsoft.  So I feel a little strange talking about open source options.  Yet it seems that the world is beginning to change.
The problem with open source always seems to be how to make money at it.  If you don't charge a license for open source, where does the income come from? 
To compete in an open source world, it's imperative to change the way one things about how technology is monetized.  This is actually very difficult for most people.  Software Licensing seems to be the way that ideas are monetized.  This is a very left brained and tactical way of thinking.  Left brain thinking is like following a checklist.  A checklist guarantees that we always do something the same way each time.  Much of the technology world is a series of checklists that people are following.  So stepping away is difficult. 
Learning how to think with the right brain about technology can mean huge dividends.  When IBM became involved in the open source Linux community, which was a huge strategic change in thinking.  Yet by joining freely into the community IBM estimates a 900 million dollars savings in software development costs.  IBM doesn't make any money on the open source software licensing, because there are no license charges for open source.  Where they make their money is the value add services they offer.  In addition, by contributing to the community they are getting the benefit 1000's of developers working on the systems for free.  IBM uses their developers to support the community and in return many more developers contribute design, planning and execution to the Linux platform.  Both IBM and the Linux community benefit.
Even though I'm toe the Microsoft line, I'm beginning to see the value of diversity.  I am intrigued as I watch the changes going on in the software development world.  I think it's pretty obvious that the open source model is not going away.  I suspect that modern network architecture, business consultants and IT professionals should expect changes as we move into a Cloud Networked future.