Aug 17 2011 4:51PM GMT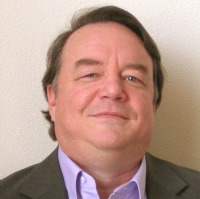 Profile: James Murray
Since the 1950's there have been constant and dramatic changes in the way computers and computer networks have been conceived and implemented. We've come a long way from the idea that a network is limited to a dumb terminal physically connected to a mainframe. Now we see devices as diverse as air conditioning units, refrigerators and cell phones all connected to "The Network." Over the last 18 years the term network has been redefined as networks continue to become more and more complex. The modern network and modern network problems look nothing like what we saw just a few years ago. This blog celebrates the diversity of modern network infrastructure and its new challenges. It also celebrates the diversity of the people that work on those networks and the problems, whether technical or political, they run into supporting them.
So who designs today's modern network infrastructure? About 20 years ago the first website identified the World Wide Web. At the same time boxes with what looked like television screens started appearing in the workplace. Today we take computers for granted as a business essential. Twenty years ago the only reason computers were accepted was because a typist could correct a letter without re-typing the entire letter on a typewriter. Oh and by the way, when computers entered business workplaces who were the first system administrators?
Imagine you are a business manager. All your employees are staring at this new device wondering what it is. Then one person reached over and turns it on. Everyone stepped back and said "ooooohhh!" with a sense of awe and wonderment. The manager wisely chose that person, the one who flipped the power switch, to become the office "Computer Expert." Those office computer experts eventually became the architects of the first business networks. You can still find men and a few women who started their IT careers this way.
My own experience in technology started in a similar way. I went back to college late in life and found myself at the beginning of what I now call a "Technology Wave." If you've been in technology for a while you've noticed that technology changes in cycles. This cycle is like a wave with a beginning, middle and end. I personally count 4 stages in a technology wave. Phase 1 is bleeding edge technology so new that nobody really knows how to use it. Phase 2 is cutting edge, technology new to an industry but now there are manuals that describe how to use the technology. Phase 3 is main stream technologies, technology that every business needs to compete in their industry. Phase 4 is legacy technology, technology that is being abandoned for a newer technology by most in the industry.
So who is the modern technology architect?
The modern technology architect recognizes these technology waves. As a technology expert we all need to jump off legacy technologies in order to ride the waves of newer mainstream technologies. At least that's the safe way. The risky way is riding a cutting edge or bleeding edge technology wave. It's risky because not all bleeding edge technologies become main stream. Learning a cutting edge technology does not guarantee success. Therefore waiting until the technology is main stream is the safe way. Consider this then; the modern technology architect has a knack for picking the right cutting edge technology for an entire business organization long before the technology goes main stream.
The modern network architect is first of all curious about new technologies, just around the corner, and how they will help support the business goals. Here's my guess about what makes up the modern day network architect:
Will be knowledgeable about the business vision, goals and business strategies
Will understand the what, the why and the how of each business team in the organization
Will be an expert with a broad, over all understanding of each technology in the organization
Highly curious about new technology
Willing to try, test and investigate new technologies
Will look at how a new technology may benefit the business goals and business teams
Will be able to speak the language of business to make a business case for the technology
Will be technical enough to translate the business case into technical language
What knowledge, skills or understanding do you believe the modern network architect will need today and in the future?