Jun 12 2013 5:19PM GMT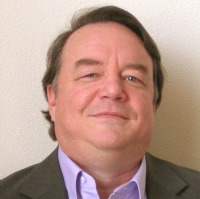 Profile: James Murray
As a consultant, I find a strange paradigm in the IT departments.  We all work on a mission critical aspect of the business.  Yet most business owners and managers almost ignore the IT department.  When I work with IT departments I've also noticed that IT Experts seem to ignore the business owners and managers as well.  I can't help but think that both management and IT experts are missing some interesting opportunities by not trying to understand what each other is doing.
I was meeting with Phillip Ellis at RGL Forensics.  Phillip specializes in forensic accounting and evaluates the value of businesses for determining the value of everything from calculating stock options to  business value before the sale.  We started the conversation talking about the due diligence required when one business buys another.  We all know the connectivity difficulties when connecting disparate databases and trying to connect active directory forests together, but what about raw stability?  A network designed to support a 5 million dollar company may be completely inadequate to fit into an 85 Million dollar company network.  The result is like a garbage bag that has too much garbage forced into it.  The network starts spitting at the seams and leaking money.  Rather than benefiting the parent company, the new company becomes the weakest link, slowing the parent companies growth.
I asked Phillip how a business network could improve the value of the business.  The first thing he bought up was, improving productivity.
"IT can improve productivity/efficiency by lowering costs and/or increasing throughput/capacity.  This could potentially improve top line revenue and/or profit margins."
I can think of at least 3 "abilities" that an IT team can improve to develop efficiency and increase productivity.
Availability – by increasing the availability of network resources we keep employees working. Typical networks are down 5% or more of the time when averaged over a year.  Improving network availability by 1% adds 2.6 weeks of worker productivity each year.  Multiply that by 10 employees and a business adds 26 weeks of productivity per year.
Usability – By building software and website tools that are fast and simple to use, workplace productivity improves.  Simple changes like locating data in the upper left of the screen, strategic white space and using an "F" shaped pattern improves reading comprehension of the user.  Because the user understands better the user moves more quickly through screens.  Worker productivity is increased.  Studies show that usable systems can add as much as 5 minutes per hour in productivity.  This works out to about an 8% increase in productivity for each worker.
Scale-ability – Building systems that can smoothly expand with the growth of the organization is scale-ability.  Simple things like too many hops between the workstation and the server, bandwidth that can't be opened further, a server room that has reached the limit of it's air conditioning capacity can limit scale-ability.  Then too there are the bigger issues such as choosing a solution that is designed for no more than 10 users, requires non-standard network segmentation, is based on solving legacy problems that are no longer applicable, is not able to talk to other network databases and/or security systems, is a single site solution, the system does not talk with mobile devices, mobile users, telecommuters and many other examples.
Phillip and I talked for quite a while about how to improve the value of the business.  Just focusing on improved profitability we found a number of ways that the IT department can directly improve the bottom line and value to the business owner.  As a Seattle Business Consultant specializing in business technology, I talk to people like Phillip to understand how IT departments can build value for my clients.  I always recommend that IT experts look at the way the solutions they implement are measurable to the business bottom line of the organization.  Who knows if IT all IT experts thought like this the yearly bonus might improve a little bit for everyone in the company.