Jul 12 2012 12:29PM GMT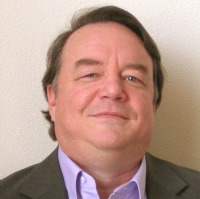 Profile: James Murray
Working with small business networks, there are some assumptions about technology.  The assumption is that if I can do something 1nce successfully, then I must be able to do it 10,000 times successfully.  Then keep doing this successfully month after month, year after year.  We see this in HR.  1 CEO managing himself can build 1 solution in 15 minutes.  Therefore in 8 hours he builds 48 in eight hours.  Which of course means that 100 employees can build 4800 in 8 hours and 1000 can build 48,000 in eight hours.  So therefore all I need is 1000 employees and I can build 48,000 every 8 hours.  The mistake in this thinking is that 1000 workers can work independently in the same way the business owner can.  Actually for X number of workers, Y number of Managers need to be hired, Z number of support staff (accounting, Payroll, HR managers, maintenance staff etc.) need to be hired.  Housing 1000 production workers and supporting staff requires building, electricity and overhead that a single owner never has to worry about.  This same situation occurs with technology.  We think that doing it once requires the same effort as 10,000 times.
I recently spoke to an owner looking to build a technology proof of concept.  The technical director didn't see any problem expanding the solution from 1 to 500.  Then from 500 to 5000 and so on to infinity.  All using the same equipment he presently managed in his data center.  I began asking the CEO some technical questions about capacity of the various bottlenecks I was seeing.  The CEO hadn't been made aware of any of these issues.  Obviously the CEO wanted to take these thoughts and questions to the his IT expert.
Throughout my career I've asked questions.  I've come to realize that most people have no idea what they are walking into, unless they've done it before.  In IT we don't like to ask for help.  The personality type of an IT expert is someone who is most comfortable with ideas and things.  Not so much with people.  We live in an age where a few computers allow people to do so much more than we ever expected.  It takes experience to scale systems.  It's much more complicated than just adding a few more computers. 
I'm a Seattle IT consulting expert trying to understand how to teach and explain these ideas to both technical and non-technical experts so that they don't have to go through the trial and error of learning these lessons the hard way.  Your input on your own experiences would be appreciated.