Dec 26 2011 1:32AM GMT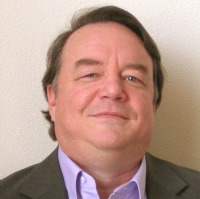 Profile: James Murray
One of my collaboration partners is a local (Seattle area) cloud provider.  I like working with this provider because in addition to providing a infrastructure, platform and/or software as a service this company provides MPLS services.  I've worked with multiple MPLS providers for years now and I was asked what MPLS is?  I realized that MPLS had been jumbled in my mind with a number of other multi-route strategies.  But wasn't able to describe the differences with any detail.  Since this is a blog for the modern network architect, it seemed like a good discussion. 
The idea behind MPLS is similar to strategies that provide a multiple number of paths or routes from source to destination.  By doing this each individual packet avoids congestion by being routed with individualized path ways to the source.  One difference with an MPLS system is that as it runs across MPLS switches and routers that add additional information to the packet.   MPLS switches and routers add a "label" to the packet that corresponds to a specific path.  
All packets with the same label take the same path or label switched path (LSP).  The MPLS service uses these paths to find the destination of the packet rather than the endpoint.  The result is that the MPLS network packet does not require opening the packet down to the endpoint portion of the packet.  Or in other words a router can pass an MPLS packet between routers without needing to perform a header analysis.  The reduction in time to review each packet results in much faster packet speeds. 
Because of this an MPLS network can deliver IP services such as IP VPNs, VoIP services and even optical services.  MPLS networks tend to be leveraged for their ability to pass real-time types of traffic.  Video and voice traffic are the classic examples.  This type of traffic requires low latency and a speedy router traversal.  
MPLS does not match well with the OSI model.  Typically we would ask is MPLS layer 2 or Layer 3.  Because the MPLS works at the Data-link service level, MPLS can create forwarding tables for ATM, frame relay and IP traffic.  The MPLS service passes packets through the MPLS systems, encases the packet with an MPLS header.  When exiting the MPLS network, the packet is also removed.
As an IT consultant, I find that I get asked lots of questions.  MPLS is a great technology IT service(s) that allows benefits of both optimal switching times and packet security.  I recommend MPLS networks as a secure connection between a client site(s) and the cloud hosting companies.