Jul 14 2012 11:54AM GMT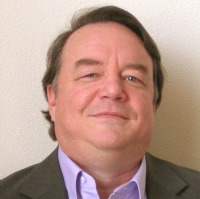 Profile: James Murray
I've noticed a lot of questions on the IT Knowledge exchange about career strategies.  Many people are asking what certifications are good.  What direction will be most valuable?  I've been in IT for over 21 years and around the industry much longer.  My father was an Engineer with a NASA contractor.  He tried teaching my brothers and I how to use slide rules with I was in second grade.  A few years later we bought a mechanical binary computer.  He was excited about it…, I had just learn to count to 10 in school.  I didn't get how he was counting to 10 with only 1's & 0's.  But I digress…  One of the biggest difficulties is choosing a career.
What I've found works best is to think of technology like a bell curve.  Divide the bell curve into four parts and I name them bleeding edge, cutting edge, Accepted and legacy.  At each stage there is a different level of knowledge and competition for jobs.
Bleeding edge – Is that point in the technologies life when nobody knows how to use the technology, there are no manuals and no guarantee that the technology well ever be accepted.  It's easy to become and expert because you don't have to know much.  It's painful though because your job is to figure it out and find a use for it.
Cutting edge – Are technologies that seem to have good potential.  They require more knowledge but you don't need to know everything.  The goal is to continue to prove the technology and document it in a way that lots of people can use it.
Accepted – are technologies that everyone is using.  There's a lot of documentation, training classes, mentors, certifications and to be good you have to know a lot about the technology.  There are also lots of competitors in the technology.  It's difficult to compete with legacy technologies because of the sheer number of technicians competing.
Legacy – These technologies are older there is less and less demand.  Yet there are still lots of people that know the technology who are competing for fewer and fewer positions.  Until finally the technology is gone and everyone that is left has to find a new technology to work on.
The reason I mention this is that as a Seattle IT Consultant I've watched this cycle occur over and over again over the last 21 years.  What I've found is that this cycle is occurring faster and faster and we are at the end of a pretty major technology cycle.  To be successful, I've had to reinvent myself with each new technology cycle.  Starting with DOS 3.3, Novell 3.0, windows 3.11, NT 4.0, Windows 2000, Windows 2003 and Windows 2008.  I've started as a desktop administrator, server administrator, systems administrator, project manager and operations manager etc.  The bad thing is that technology changes so fast, it's hard to keep up.  The cool thing about technology is that it changes so fast you can re-invent yourself very quickly into something you really like doing.  So change can be cool or devastating.  As I mentioned I think there is going to be some major changes in the way we think about IT.
The trick for IT Experts is to pick a technology that will be around for a few years.  When reinventing yourself, think about the stage of technology you want to get into.  Bleeding edge has the fewest jobs, the least competition, requires the least amount of training and has the least job security (The technology might not make it).  Cutting edge is easier to get into but again has less job security.  Legacy means that you need a deep understanding of the technology and has the shortest life span of all the technology stages.  Certifications, experience and degrees are the most important.  Legacy technologies means there will be fewer and fewer jobs.  Most of the interesting people have left the technology and the salaries are going down.  (Often undercut by outsourced labor from around the world.)
What to do?
Take time to research the next cool technology.  I prefer bleeding edge technologies (and I have the grey hair to prove it.)  But look for something cutting edge technologies, start reading articles… get some practice on the technologies (pick 2 or three) and start looking for work.  There are so few people with cutting edge technology experience of any kind you'll be grabbed up.  Certifications are of very little importance when looking for projects in this way, but a certification in a cutting edge technology goes a long way.  There are lots of opportunities out their but the key is to find something you can get excited about.  It's not about the money.  The top experts in their field follow the path of what Interests them.  Good luck.