Feb 28 2012 10:37PM GMT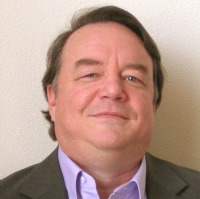 Profile: James Murray
"I need a new <insert technology>!  What should I do?" 
I think we must make technology look really easy.  I hear this question from managers, owners and C-level executives almost every week.  Well to be honest most C-level executives don't ask this question.  I think they get it more than we give them credit for.  As technology experts we make the mistake of answering this question for the business owner.  
I read a recently read this article, "CRM Starts in the C-Suite, Not in IT" by David Dallaire where he talks about CRM.  I am a big customer centric marketing proponent and have a strong believe in CRM as the central tool in a strong customer centric organization.  Yet how often does the Marketing team drop the load on the IT department?  At the same time, how often does the IT group see a "shiny new" piece of technology and run with it.  The modern network architect has to push back on the executive that assume that because it's technology, it must be the IT department's problem. 
CRM is a collaboration tool.  The focus of the tool is to help people involved in a common task achieve goals.  According to collaborationhq.com collaboration tools help groups to communicate, cooperate and commit to a common goal.  By assuming that the IT department will take care of everything, the executive plans to fail.  
Customer centric marketing is focused on the company knowing their own customer.  The CRM (Customer Relationship Management) system is designed to build a relationship with the customer in a way similar to the way human interact with people.  If someone calls the front desk, the CRM system should record the entire interaction the customer had from front desk until the problem was solved. When the customer calls again the comments made in the last conversation are remembered and passed on to each appropriate customer contact. 
Of all the departments in the organization, which department knows the least about human interaction with clients?  Statistically the majority of IT professionals doesn't even know the products or services their organization sells.  The relationship with the customer needs to be as interactive and warm and in keeping with the vision of the organization.  Who are the keepers of the organizational vision?  C-Level executives…  In my conversations with my Seattle IT clients I try to push back when new technology deployments are proposed.  I usually work with my clients to help them understand their own technology.  Sometimes though I need to protect the IT department from the unrealistic expectations that surrounds the IT department.