Aug 18 2012 1:43PM GMT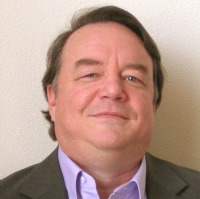 Profile: James Murray
I am a Seattle IT Consultant and find myself constantly being asked for technical solutions.  It happened again recently and I began discussing the discovery proces.  That's what I get paid to do, but I'm often asked just in meetings outside the scope of my normal consulting work. The key to understanding the answer is, "It depends."  Often as IT Experts we are so anxious to solve a problem we forget to ask the right questions first.  We want to save our customer money and even start a new project.  Yet there is a process that most good consultants follow.  This is what I share with my client and I say,  "Well … it depends." 
The first step in understanding how to pick any other technical solution understands the dependencies and requirements of the technology.  The process is probably fairly intuitive and every consultant uses it, so I apologize in advance if this sounds really basic. 
The first step is to convince the Strategic stakeholders to identify a List of business requirements.  The next step is to mirror, still in business language, those business requirements back to the business stakeholder.  Next is to create a set of high level technical requirements.  Then again in business language and in front of both technical and non-technical stakeholders mirror exactly what the system will do.  Now you have a list of technical requirements. 
Now it's a simple matter of researching technologies to identify the vendor and technologies that match your technical requirements. 
So the process and document flow would go something like this…
 Strategic: Business Requirements document (time, scope, resource)
Strategic/Tactical: Mirrored Confirmation of business requirements from the technical perspective (usability, reliability, scalability… etc.)
Tactical: Technical requirements document (Translation of business requirements to high level 1' & 0's expectations)
Tactical: Mirrored confirmation of technical requirements to all stakeholders 
Project Approval 
Technical discovery
Researching technologies
Researching vendors 
Analysis: Identify Technology(s) that best match the 1's & 0's expectations.
Analysis: Match 1's & 0's expectations to time scope and resource requirements 
Technical conclusion: Present technical conclusions
Technical Recommendations:  Recommendation of vendor, with supporting information 
So in the case of looking for say…, a new ISP the first step is an understanding
Strategic: Business requirements document (from management)
Scope: What is it we want to accomplish?
Time: What is the time period this needs to be accomplished?
Resources: What budget and people can be utilized during this period?
Note: Need at least two of these 
Tactical: Requirements document (from the technical architect)
Requirement scope
Usability
Scalability
Reliability
Availability
Security
Other…??? 
Tactical: Analysis Matrix 
Technology vs. vendor vs. technical requirements
Technical Recommendation:
Top 2 – 3 choices & why 
Without knowing more details, this would be a quick down and dirty answer to your question.  Of course, if it were an enterprise client with many many sites and 100's of 1000's of employees, there would be much more detail and formality in the process.  If this is a small veterinarian clinic with 3 or 4 employees… this much formality is probably overkill. 
Take a look at this and let me know if this is helpful.