Aug 7 2012 10:57PM GMT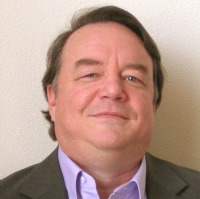 Profile: James Murray
The cool thing about online marketing strategy, is that once you build the first layer, there's always a new layer of complexity we can add.  Once the first strategy is working we can turbo charge the strategy by adding a social networking strategy, an online community strategy and SEO strategy.  I walked into a potential partners office.  I was very intrigued because everyone in the office (about 20 or more representatives) took my business card but never followed up.   That makes me suspect that there is not a strong social strategy in the company…yet.  So I proposed a plan to turbo-charge their online marketing. 
First By leveraging their skills we can have them writing 2 blog articles a week and develop a backlink strategy that could leverage the knowledge and expertise of each client employee.
Second Blog articles can were designed to feature various clients. 
Often clients are so moved by seeing an online article about themselves that they are more open to a meeting.  If we leverage the power of the group, we can feature clients across the internet. 
Third Becoming active in the online communities.  Each of my clients employees were experts so rather than spending their time focused on cold calls, they went into the online communities.  This is where potential clients are involved in newsgroups and social media communities researching the subjects the staff are experts in.  It's amazing there are communities in every subject.  Yet only the most savvy understand.
By becoming involve in online communities each staff members becomes better and better known.  Potential customers in the community say, hmmm… who is this person and flow back to a website.  Now the full vision of the organizations message is shared.  If it syncs, the business has a sale.
Really it's about networking.  Yet it's not about going to meetings and exchanging business cards… then throwing away all those business cards.  This is probably a little different than the typical networking strategy discussion.  Instead this is a virtual networking strategy.  You don't have to dress up, spend money on gas… only to meet dozens of other salespeople looking for clients to sell.  
In today's information rich environment it's easy to disappear.  If we consider how online users would naturally find you.  I'm not talking about through a search engine.  Users first are looking for communities of people that have been through what they are going through.  Like a cocktail party, these social communities share locations for non-branded information.  This information is about what you need to know before talking to a branded sales site.  Once the user understands what they are buying, now they go to the branded sites their new online friends pointed.  In turbocharging your online strategy you want to be everywhere helping point the way to your branded site.  Not like a sales person with an agenda, but rather by becoming a trusted advisor.