Mar 19 2012 11:42PM GMT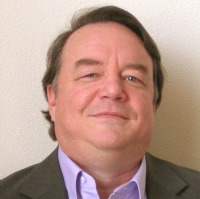 Profile: James Murray
Back in the early days most business managers saw the computer as a fancy typewriter.  It seemed a little clunky.  It wasn't as fast as the modern electric typewriters.  Yet it had one clear advantage over the typewriter.  You could correct mistakes without re-typing the entire document.  Computers weren't sold because of the power of databases, spreadsheets or data sharing.  Instead it was seen as a more efficient typewriter.  Now we laugh at the thought, but as we move towards the cloud will the managers of the modern network architecture be seeing the business arguments we are using now as rather silly 10 years from now? 
As we think about this then what are the benefits of the cloud?  When I talk to my Seattle It Consulting clients singing the praises of "The Cloud" the response is, "James that's cool but what difference does it make?  How does this change everything?" 
There are many answers to this question.  Most of them go over the heads of those in the room.  To be honest, if I've learned anything about technology it's that our users will find ways to use the technology in ways we never expected. Let me start with the first of two obvious answers… the first is the capital expense budget the second is Cloud reliability and availability. 
The traditional network architectural model is dependent on manual IT support of the physical infrastructure.  An IT model based on manual incident support is only available 90 to 95% of the time.  (Statistically these numbers are high.)  When I began my career I started in IT support.  My managers always said, 
"No tickets means everything is fine!" 
What I found though was that as I was walking across the building to follow-up on a ticket, I would get called over by users asking me to fix new problems that no one had called about.  Whether I was working on a ticket, or just walking across the room, people would ask me about a computer problem they hadn't bothered to open a ticket on.   I made it a habit to start walking the halls in my buildings waiting expecting that people would grab me.  I would also go back and talk to the people whose computers I'd fixed to make sure they weren't having any problems.  In modern IT Support this behavior is frowned upon.  
What I found was that it took a year before I stopped getting stopped in the halls.  When I could walk across the halls without getting stopped, I knew that my users were stable.  In modern networks they don't do this.  Instead the manager is expected to pick up this slack.  When you have an incident support company that charges $120 / hour the manager is the unofficial location where computer problems are stored.  These build up until the $120 / fee can be rationalized.  In the meantime system users suffer until that call is made. 
Statistically managers spend 20% of their week dealing with IT fires
85% of business report ongoing IT failures
A small to medium size business loses about $7,314 / hour in lost workplace productivity
A business down for more than a week, has a 90% chance of going out of business.
Availability becomes an insidious drain on the technology. 
While manually supported IT infrastructure is between 85% and 95% available, a cloud network is 99.9% available. 
90% availability means that the network is down for 40 days / year.  99% availability means the network is down 4 days per years.  99.9% or what we call 3 9's of availability means only 9 hours a year of downtime.  When buying support there are two models of IT network support models. 
Break/Fix – Response time
Managed Services – 9's of availability 
If the network is down, in a managed services model, the bill is reduced if there is a failure.  In the break/fix model the bill goes up if there is a failure.  What does this mean in real dollars?  Statistically this means $7,314 work productivity number.
By improving the availability from 99% to 99.9% could mean an improvement in productivity of 9.4%.  For many business 9.4% could mean the difference between profitability or not.  Imagine what it would mean to a business to increase productive of the network from 95% (approximately 20 days of down time / year) to 99.9% (approximately 9 hours / year).  
This is the second of two arguments for the cloud.  I wonder though if this argument will be so obvious in the years to come that my younger peers will look at me strangely for even bringing it up in the future.