Sep 9 2012 12:18PM GMT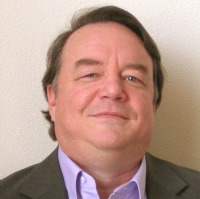 Profile: James Murray
I'm speaking this week on Seattle Cloud Computing for Wells Fargo.  The question Wells Fargo asked me to discuss is the cloud from a Seattle IT Consultant's point of view.  Is the cloud really that different from all the other technical changes we see almost every year?  We live in a world where many owners are still running on Windows XP.  When Windows 8 comes out those owners will probably be fine for not jumping from XP, to Vista, to Windows 7 and now Windows 8.  Skipping a generation or two is becoming common place.  So is there really any need to readjust my Seattle IT Services strategy?  In other words will the cloud really change everything?
What is the Cloud, really?  If you've been in technology for the last 20 years, there's no new technology involved with "The Cloud."  I personally think "The Cloud" is just a marketing term.  The cloud is marketing term for packaging technologies that have been around for a long time, but leveraging them in a new way.  In leveraging them in a new way though we step away from the traditional, "Go to my technician for the answer" type of problem.  The cloud is not really a technical change.  Cloud concepts are about changing the way business thinks about information and technology.  These questions can't be answered by a technician focused entirely on the technology itself. 
Let's face it, when we centralized the first mainframe we began building input interfaces so that the user didn't need to be in the same building that the data was stored.  Cloud computing is just the interface to a centralized computing system.  That system may be one piece of hardware or multiple sets of hardware.  That hardware could be in one single location or collocated and mirrored around the world.  The strategies we used to connect to that data remotely means we don't have to have the computer under our desk.  The cloud is just another way of connecting to that centralized data.
So far we haven't talked about anything new.  What's changed is the technology for connecting is so much better and varied.  In the past connecting remotely was tedious with slow baud rates across analog voice lines.  Today we have higher quality data connections that speed the data faster than the speed of sound and almost at the speed of light.  The problem with remote computing has never been processing power.  Instead it's been I/O speeds.  With advanced data lines and the software to support it, we are just catching up with the benefits of Moore's Law.
This next week I will be speaking on the cloud, as I think about this subject I've talked with many IT experts who really can't answer the question.  They have lots of supporting technologies including VoIP, Data, network infrastructure, VPN, terminal services and many technologies.  The cloud isn't really a single technology.  Instead it's a concept.  My challenge to you is to think about how you would define the cloud.  I would also challenge you to ask yourself how the cloud will not only change your customers but how it will change your career.