Aug 3 2012 6:51PM GMT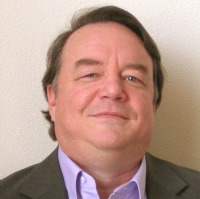 Profile: James Murray
Once again I walked into a future Seattle IT Consulting client and found myself in a difficult situation.  Why is it that management is all about plans?  Marketing plans, financial plans, strategic plans, tactical plans.  There seems to be plans for every department.  Yet, how often does management even think about the technology.  The extent of the planning is the question,
"Can you do this? If you can, can you do it for free?"
As IT experts we say yes and shoot ourselves in the foot.  Not because we lose out on income, but because the company ends up being stuck running down a technology dead end.  Managing IT or any other business system is about planning for failure.  Nobody walks across town, across the country or up the highest mountain without a plan.  Strong managerial planning anticipates failure.  Knowing that there will be failures in the system, let's take a look at IT failure causes.
Statistically we find that,
·

        

30% of IT failure is caused by hardware or software

·

        

70% of IT failure is cause by human error
One of the reasons Human error is such a factor is because the failure warnings occur months before a catastrophic failure.  When I walk onsite, I check the log files on the systems to identify the failures that have been going on.  Then I address the failures long before they become noticeable to the users on the network.
It turns out that on any server there are errors.  Some errors are known and others are unknown.  Most of these errors are very minor.  By themselves the errors have very little effect on how the system runs.  Many errors can run for years without showing any noticeable effects on workplace. 
I have found 7 errors in the magic number
I've been working on servers for 21 years and I've found that 7 errors that by themselves would have no effect on the system, can take down a server.  System Administrators who ignore these errors are the human error that make up 70% (or more) of network errors.  Ignoring errors is the first step that leads to becoming an IT hostage.
When the system finally does fail, that's when you look to the IT Department for leadership to solve the problem.  Unless the leadership within the IT department is aligned with the leadership culture of the organization, the strategic direction of the company becomes redirected.  Over the years this re-direction affects whether the company ends up where the CEO and the board are expecting the company to end up.
It's our job as IT experts to build in accountability.  That accountability shouldn't be to just ourselves, but to management as well.  IT is the most easily monitored business system.  Yet most IT departments are run with no tools as if technology was magic.  If we think it is magic, what will our customers think?  We should be providing the documentation and reporting that is understandable and useful to our users and to management.  Most IT Experts are afraid to show their reports to management.  Why?  Could it be that we are worried about the errors and don't want management to know?  Information on the internet is free.  By providing free information, marketers build value in their products and sell more.  We should take a lesson from these marketers and share our information with management.  There may be some repercussions, but in the long run it will just make your job easier when you manager can support you.