Feb 18 2012 4:57PM GMT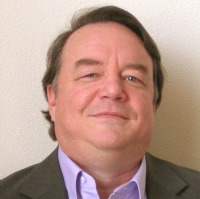 Profile: James Murray
Technology projects without "CapEx" spending.
I remember early in my career sharing a great technology project with my manager.  The manager admitted that the project would be beneficial to the company, but he didn't have the budget for it.  I was surprised because we had just hired three new employees and had plans to hire two more Seattle IT Consulting companies.  My project, I explained, would cost much less than, just wait a month to hire those two consultants.  The next phrase would dog my modern network architecture career.
"You don't understand, James those expenses come from a different budget.  Your project would come from the CapEx (Capital Expenditures) budget.  Those employees and consultants come from the operations budget.  I have lots of money in my operations budget, but my CapEx budget is very small."
Then he said,
"Too bad you couldn't qualify your project under a the operations budget, then I could fund it."
Thus began my first step away from technology understanding and to understanding the budgets that determined whether I could play with my shiny new technologies.  Hence my career struggle with the Capital expenditure budget.
Servers, because they depreciate over a period longer than 12 months, are expenses assigned to budgets that pay for capital expenditures.  Any server purchased for a technology project, came out of the CapEx budget because servers depreciate over a 3 – 5 year period.  As a consultant if I wanted to keep my contract moving past the projected end date, I needed to propose new projects.  So If I wanted to keep working I needed to propose projects with servers that were already purchased.
Well that is until the cloud.  With the cloud servers don't cost anything.  At least from the context of the CapEx buget.  The cloud service provider has already paid for the server.  So when buying a cloud service there is no capital expenditure.  Instead the expenditure comes from the operations budget.  This is the same budget where those employees and consultants were being budgeted.  Now anyone can fund a new IT project through the operations budget.  So now my servers are basically free.
Now I can propose project after project to my clients and the operations budget pays for everything.   If you are an Seattle IT consultant, Boston IT consultant or a consultant from anywhere and need to find a way to extent your project, propose a cloud project.  Now your client manager will say,
"This is great! I can fund this from the operations budget.  Now I just need a business reason for running this project."  The cloud is the biggest boon for the Seattle IT Services provider (or if you live someplace else just insert your own area) because operational budgets are much deeper than CapEx.  Now for the business this is great also.  The reason is that CapEx funding can be re-directed from IT (a direct expense against gross income) and used to fund projects that directly support the core business systems that directly improve profitability.
Tip: want to benefit your organization?  When your server is old, don't replace the server with CapExp budget money.  Instead put that server in the cloud and use operational money.  Then use the CapExp savings to benefit the profitability of the company.  You'll be a hero in the accounting and operations groups.
Plus you'll be building political favors when you want to invest in a really shiny new technology.  I'm curious if others are utilizing the value of cloud network architecture in the same way that I do in my IT Consulting practice.
Want to learn more about Cloud Architecture?  If you are in Seattle in September, visit my presentation.