Jul 9 2012 3:11PM GMT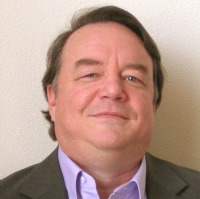 Profile: James Murray
When we think about a business network, we often think about a central server.  The first server manages the security, and data storage roles.  As the network grows new servers are added dedicated to email, webservers and database servers.  As the network grows further redundancy requires building more servers that do the same thing.  So now instead of a webserver or a database server we have a set of servers that do the same thing.  The webserver becomes a webserver cluster, the database server a database cluster.  Virtualization only increases the number of servers now in two, three or many more servers are stored on a server (or server cluster) that stores virtual servers.  Yet modern network architecture designs are actually requiring less and less servers.
A recent client of mine runs a small insurance brokerage.  Working with IT vendors the owner begin spending more and more on servers, server hosting and managed services.  The company has about 7 employees and makes about 1.5 million a year.  The base cost for the organizations support was about 18,000 / year.  The cost of additional projects exceeded $10,000 per year.  Unfortunately those projects were focused on fixing failures in her IT system.
What we did for the client was actually pretty simple.  We eliminated the servers and eliminated the IT support costs and eliminated the need for new projects that just expanded the server base.  We did this by moving her email to 365.  The files stored on the server were moved into 365's SharePoint.  Here industry had a hosted solution for tracking customers.  We put all that information on the hosted version of the software.  Suddenly we had no servers to maintain.
The customer went from 85% availability to 99.9% availability.
With the money we are saving on server maintenance and capital expense costs, we have begun building custom solutions for the client that will be unique to the industry.  So just by getting rid of the servers in the client's environment we've saved over $25,000 a year that will be focused on building new technology projects