Jun 2 2012 1:44PM GMT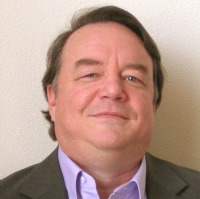 Profile: James Murray
I work with lots of Seattle IT consulting clients and over the course of time have started working with evangelists and sales people who want to help promote my business.  Often it seems that every business is new and the thought is that each plan is unique.  I tend to think that it's like driving to work each morning.  The roads are the same.  You might switch up the root… but really it's the same two or three paths.  What is different each day is the traffic you run into.  You can't assume that the driver yesterday is the same as the driver today. 
Understanding that the roads are the same, I created this checklist as kind of a map of the various roads that need to be traveled, with the types of driving situations for the small and medium size business owner.
Consideration Checklist for Clients
For a small business there are a number of systems that must be in place.  We've talked about the stages of business.  When migrating from the Building stage to scaling stage things happen very quickly.  Failures in the planned system need to be addressed just as quickly.  Before moving a client from building certified to scaling certified, we need to address every business system from several different contexts.
Reliable Systems
Communication systems
Email
Phones
Unified Communication
Accounting System
Quickbooks
Or ???
Data Storage system
Hosted File server
Sharepoint Server
Or ???
Disaster Recovery plan
Redundancy Plan (Especially on premise systems)
Production systems
Industry specific applications
Inventory
Service Database
Production Management systems
Marketing systems
Account management
Customer Database (not to be confused with accounting or production)
Sales Management
Tracking
Management Reporting
Web Site(s)
Social media
Informational sites
Sales Landing pages
Sales
Reporting tools
Legal
Contracts (see data store)
Risk analysis tools
This is kind of a checklist of topics we need to cover when thinking about the reliability of the client.   After reliability, Then we need to look at each are these same areas from the standpoint of,
Usability – What is the interface the user will be accessing these systems.  Is it intuitive or is the learning curve too high?
Availability – Where will the users be accessing these systems?  Also when, how, why and who
Scalability – How big will the customer get, can we predict for each system if there will be problems if they want to grow
Secure ability – What is the level of security that this customer needs.  Low, Medium, High, Top Secret clearance
This is all pretty basic stuff any modern network architect would think about.  The problem is that we don't want our support staff to have to be network architects to understand us.  This is a quick checklist or cheat sheet of issues for sales people to think about when a non-technical sales associate begins analyzing opportunities in a network before I walk in.