Sep 9 2012 11:31AM GMT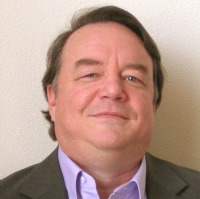 Profile: James Murray
Working in as a Seattle IT Consultant, I am often asked to predict the future for my clients.  I often wonder, am I really an expert in technology or an expert in the future.  When we don't predict the future correctly, our client suffers.  When we do a good job of predicting the future our clients succeed.  According to Moore's law, the number of transistors is about 18 months.  Each time a transistor is added to a chip, the power of the chip increases.  Double the number of transistors on the chip and what happens?  Doubling the number of transistors and we double the computing power of the chip.  So if Moore's law is correct, then every 18 months we should computers double in power.
This was recently brought home to me at a Hall Mark the card store.  You've probably seen these new types of birthday cards you can buy.  They have a chip on the car that, when you open the card, the card begins to play music.  Well actually that was old school.  Now go and pick a card and in addition to the music, the card has movement.  Everything from Dancing spiders for Halloween, to sexy women wiggling their butts.  All for a card that cost no more than $7.00.  That may seem like a lot of money…
Let's think about this from the perspective of Moor's law.  The chips that make those music cards possible weren't available 5 years ago.  Why didn't we have singing cards back in the 60's?  We were sending Apollo rocket ships to the moon.  Why didn't we have singing birthday cards?  Someone pointed out to me just how sophisticated the chips in those cards really are recently. 
During World War II there was a lot of creating thinking and invention going on.  Radar, Sonar are just a couple inventions.  The airplane transformed from canvas and wood, to armored fighters and bombers.  Finally avionics moved from simple piston engines to jet propulsion systems that are still seen today.  Rockets changed from simple fireworks to V-2 rockets that eventually took us to the moon only a few decades later. The speed of change was mind boggling. 
Now imagine if you took all the processing power in World war on both sides of the war, then added that together.  There is more processing power in one small birthday card than there was in all of World War II combined.  Yet today, 67 years after the war, we laugh at birthday cards that sing a birthday message.  After which we throw it away.  Let's look at another toy like a Sony Play station or an Xbox.  These are games our kids play.  Yet there is more computing power in a Play station than in the most sophisticated secret government military computer 15 years ago.  It's mind blowing just how fast that is…
I've been in Seattle IT Services for about 21 years.  According to Moore's law, I've seen computer power double 14 times.  Yet I also realize that I have not gone back to school 14 times.  I also have to ask myself have I doubled my knowledge of computer systems 14 times?  So as I discuss future technology with my clients.  I have to understand that I'm probably a little bit behind.  Yet if I'm behind, I'm amazed at how many Seattle IT Support companies and technology experts think that they know it all.