Aug 7 2012 10:56PM GMT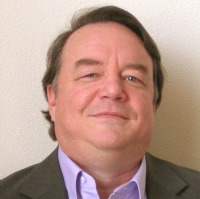 Profile: James Murray
I've found that with most IT experts social networking and other online marketing strategies are un-interesting.  Most Seattle IT consultants focus on network infrastructure or software development.  Social networking is a bit of a mystery for most of my peers.  I wonder if that's because most of my peers (including myself) are more comfortable with ideas and machines rather than people.  Yet if you want to avoid lots of cold calling there does seem to be something there.  I find thought that most C-Level managers have a hard time strategizing around social networking.  I was speaking with a client and this was an attempt on my part.  This is part of an email I wrote summarizing some of the concepts and strategies around the various online social marketing strategies…
"…I would not be a valuable resource in this area.  There are other ways though that I can help you and Andy.    In just the last few weeks I've been able to give referrals to business loan brokers, business brokers; language translation, Strategic marketing experts, Tactical Marketing experts, management consultants,  as well as developing 7 technical projects that I brought five technical partners with formalize alliance partnership agreements.
Donna.  What I'm doing for her is what I call "Value Add".  I am not a huge connector of people, but most business owners are looking for the information and advice that I can share.  So she will sponsor my presentation, (the cost is free) and I give an educational seminar.  Donna looks good to her clients.  They know it's not all about the sale, but rather the relationship.  By being at my presentation, they receive an education "Value Add" that they could have gotten no other way.  They also know that there will be no sales pitch. 
I'll capture customer information, by having attendees register on a "landing page".  (Landing Page – A website where customer information is captured for follow-up.)  During the registration process potential customers indicate their interest by checking boxes on the form.  The result is that the sponsor will get a list of business owners who have indicated their interest in the sponsor's product.  I'll also offer a follow-up offering during the presentation.  This free offer will be available afterwards, again by registering on the landing page.
So what I was talking about was a lead generation strategy where I (or someone) provides educational content to the same types of target customers a sponsor is interested in meeting.  The customer registers on a landing page and self-filters based on their interest in your product and/or services.  The educational event could be me one new expert each month This gives the sponsor a regular excuse to contact and re-contact target customers. 
We know that only 15% of customers contacted are ready to buy the sponsors product at any moment.  25% could be convince and another 35% don't realize they need the sponsor's product,  but actually do.  By maintaining the relationship through a digital tickler system ( CRM) the sponsor is top of mind when the customer is finally ready to buy.  Instead of constantly closing on customers, you are busily connecting businesses to each other until they actually begin asking you for your services."
Each year modern networks and information changes and grows.  The more it grows, the more difficult it is to know everything.  Understanding this area of online marketing is becoming a whole specialty.  I notice that the best experts have much stronger people skills.  So if you are an IT expert with a client who needs an online marketing strategy… have them read this article for a little more understanding.