Jan 14 2012 3:28PM GMT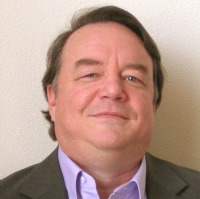 Profile: James Murray
Technology and Marketing departments seem like such diametrically opposed sides of the business.  To the technologist the marketing department can sometimes seem like a group of artists doing their own thing.  I always find that the marketing group is always asking for more fonts, have graphic images that are too large for the document and of course issues around color quality printing.  What I find though is that if you can get past the artists there's actually a very sophisticated social science that is a natural fit for the modern network architect.  The experts in this science are often far away from their artistic counterparts.  These experts are focused on gathering data, research, analysis and strategy.  
One of my collaboration partners is a market research company called 5 circles Research.  I sit through a lot of meetings with non-technical teams.  When I'm at Microsoft, everyone carries a laptop everywhere they go.  Outside technology companies though, I'm usually the one bringing a laptop to the meeting.  Everyone else in the room is carrying notepads and pens.  I'm always surprised at how many people work with pen and paper, but it's good for me because it means there's usually an open outlet for my laptop.  I was surprised the first time I saw the owner of 5 Circles research in a meeting.  Mike Pritchard, was always opening up his laptop as well.  In that first time meeting I found he has this interesting habit of checking your numbers by building Excel spread sheets right there in the meeting.  As a technologist it's a little surprising when there's someone in the room who can actually check your numbers on the fly.  Rather than being offended though I was complimented.  I'd put a lot of work into my research and it was nice to have someone actually check and verify my numbers. 
I learned later that Mike specializes in the numbers of marketing.  His company will quantify the human behavior into numbers.  So for example: Customer satisfaction, product or concept awareness or importance features.  For a technologist that deals in 1′ and 0's the variety of variables the social scientist has to deal with is daunting.  So it's fascinating to begin understanding how Mike and other marketers can quantify and track human behavior during the buying process.  Fascinating was hardly a term I expected to use in reference to marketing. 
Most Seattle IT Consulting companies focus on the 1's and 0's of the business.  In our world of Servers and network infrastructure we often stop just below the application layer.  Working in this component layer there is seldom a need to actually talk with people.  Yet the modern network architect needs to also look at the business side to evaluate the network from each department, like marketing.  The marketing team does need the graphic tools to build finished products.  Their images and fonts add a complexity that isn't found in other groups.  In addition though, we need to think about the tools required to measure, estimate, analyze and give balanced types of solutions to their C-level and mid-level managers to help them make solid business decisions for the organization. 
As I've gotten to know Mike I've become more familiar with customer surveys, focus groups and the need to appropriately analyze this data.  It's a bit humbling to realize that there are other analysts in the room whose technical understanding can often have more impact on the organization than mine.  I'm curious what tools, software and other considerations other technologist have run into when working with the marketing department.