Jul 9 2012 3:12PM GMT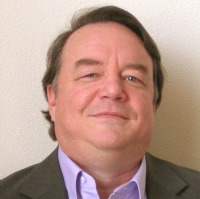 Profile: James Murray
Tags:
What does it me to be a managed services provider?  I've been working with a lot of break/fix service providers over the years for my smaller business clients.  The last few years there has been a trend towards managed services contracts.  All my break/fix providers seem to be moving to a managed services model.  The advantage for the provider is a known fixed income.  Yet I find that most managed services providers just don't get it.  So what does it mean to be a managed services provider in a modern network environment?
Break/Fix business models are kind of like fire station models.  When the alarm goes off, both firemen and technicians race to the fire.  Customers are billed at the highest emergency IT support rates.  For both firefighter and technician the race is against time.  The firefighter is trying to save the building(s) and the technician is trying to save the business in lost revenue.
The average small or medium business, when the network is down, loses $7,414 / hour in lost employee productivity.  For large businesses the average moves up to $50,000 / hour while Enterprise businesses can lose Millions of dollars per minute.  Break/Fix companies make lots of money when the network is down, but like firemen wait around for the next fire.  In the old days firemen would wander around looking for fires to put out.  When they found them, would negotiate prices at that time with the building owner.  Similarly most business owners negotiate price when the network is down and not before.
In a managed services model the mindset should be much different.  Managed services contracts don't discuss hourly rates for emergency hours.  Instead they are negotiated based on system availability.  The guarantee is that the network will be up and running.  When the network is down, the managed services vendor solves the problem at their own expense.
When it comes to availability, most break/fix networks run between 85% and 95% availability.  At the same time, Managed services networks run at a 99.9% availability.  Considering the types of productivity losses between the two models it's pretty obvious that a managed services model is a better deal.  Not just because of reliable service but the risk of loss due to productivity is close to 0%.
Lately though I've seen "managed services" companies that are hedging their bets.  Promising to maintain 99.9% availability, but charging break/fix prices if the network is down.  Then limiting their risk by only promising to refund half the managed services price.  I have a problem with this. It's one or the other.  I find the companies that grew up as break/fix companies are the ones that are hedging their bets.  True managed services companies don't require break/fix pricing.