Aug 18 2012 1:09PM GMT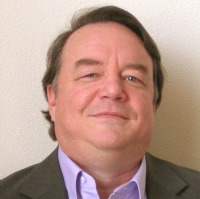 Profile: James Murray
In the last blog post I shared a brief description and order of operations for the various Lync layers that I share with my Seattle IT Consulting clients.  In this article I wanted to discuss at a high level the various systems that might be loaded in each layer.  In the last article I described the layers as Core, Lync / Exchange and Add-on layers.  These are my descriptions taken loosely from the Microsoft descriptions.
In the systems we've build around this model the components we used included…
Core layer
Juniper
Juniper is an award-winning technology company that started as a producer of high-performance routers.  Juniper product offerings include core routing systems, edge routing, switching, and enterprise security systems.  Juniper products feature the Junos operating system across the Juniper service platforms.
Routing   The MX Series is a family of high-performance Ethernet Services Routers designed for high-performance service providers and enterprises.  
Firewall   The SRX Series Services Gateways are high-performance security, routing and network solutions for enterprise and service providers. An easily managed platform providing high port density, advanced security, and flexible connectivity.
Core switching   EX4500 series systems, running Juniper's network operating system Junos, eliminates the need for an aggregate switching layer in this environment.
Brocade
Brocade is an industry leader in comprehensive network solutions for organizations transitioning into the virtualized world.  Brocade solutions are found in 90% of the Global 1000 data centers. 
Hardware load balancing   Brocade systems increase the availability of infrastructure devices and server pools
SAN   Provides a SAN Backbone SAN system that integrates smoothly with cloud-optimized SANs.
ToR/EoR Switching   Brocade optimizes Top of Rack (ToR) and End of Rack (EoR) infrastructure design and efficiency in enclosures.
Dell
As an industry innovator Dell is a uniquely positioned to be involved in UC projects.  Dell has a history of partnering with top industry technology suppliers and developmental manufacturers.  As a partner Dell is a strong catalyst for innovation.
Servers   Built for data center efficiency, performance and flexibility.  Dell servers provide bandwidth flexibility, processer performance and enterprise manageability needed for UC infrastructure environments.
Storage   Dell provides "Fluid Data" storage which combines high performance through scalable flexible grid storage and highly available architecture.
Acme Packet
Acme Packet delivers interactive communications solutions focused on voice, video and multimedia sessions.  A network leader in providing network solutions and data delivery services across IP borders.
Session Border Controller (SBC)   Provides critical control functions for real-time communications sessions including voice, video, presence, IM and collaborative multimedia.
Level 3 Communication
Level 3 Solutions provides UC services that leverage IP convergence and SIP trunking.   These services integrate communication between the VoIP and network infrastructure in a way that becomes a foundation component for the Lync Multitenant Hosting Pack solution. 
Data and voice convergence   the solution combines voice, Internet, and private data on a single circuit.  In addition, the solution provides traffic management and prioritization for multiple locations
These were the components we used in our original planning for our consulting clients.  The systems matched some of the lists that Microsoft used for their proof of concept.  So we felt this was a good choice to use in our planning.  I share this just in case this will help you as you wander the maze of hardware configuration.  The Lync / Exchange layer really had no hardware requirements.  The dependency was on this first core layer.  Once this was built, the exchange and Lync systems installed on top of this first core layer.  The Add-on layer was a separated by routing systems and was built on its own physical infrastructure.