Aug 18 2012 1:04PM GMT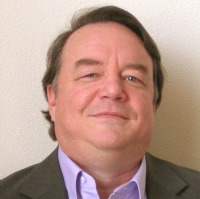 Profile: James Murray
There are a lot of difficulties building the latest multi-tenant version of Lync.  This is the product focused on hosting and telecom companies looking for new unified communication (UC) offerings for their clients.  In this article I wanted to focus on descriptions of the three layers of Lync.  As a Seattle IT Consultant, I find myself questioned by hosting providers in the North West about this version of Lync.  In this article I want to describe, at a high level, the three physical topology layers in Lync.
It's hard to get accurate details but I'll attempt to explain some of them here.  When building a Lync architecture there are three layers.  Core, Lync / Exchange, Add-on layers.
Core Layer – includes the Networking layer components.  These core layer components include firewalls, routing, session border controller (SBC), switching, servers, load balancing, storage area network (SAN) and storage systems.
 Lync / Exchange layer – stores the UC integration components.  The UC Integration components allow information exchange between communication technologies.
Layer applications:
 

Lync Server Hosting Pack

 

Microsoft Exchange Server
 Add-on layer –.3rd party UC solutions are able to integrate with Exchange and other line of business software.  The addition of 3rd Party feature allows the Telecom and hosting services companies to continually increase and improve their customer offerings.
As expected, when planning an install of the Lync systems, the order of operations first build the core layer.  This core layer will be the foundation on which the Lync and Exchange systems are built.  The Lync / Exchange layer is basically the Microsoft layer.  The central components of Lync is Exchange and the Lync Hosting pack software.  Lync will tie all the other UC systems together.  Exchange will be the central store communication hub.  All scheduling and data stores will be in the Exchange Server.  The Add on layer will be the last step of the install process.  Lync allows 3rd party systems and tools to be added to the system.  New UC technologies, written to the Lync standard, will of course be compatible.
When completed the user will use some form of outlook to interact with the Exchange server.  Online meetings will be scheduled in Outlook.  Presence, Text messages, voice mails etc. will all by managed through the Outlook client.  The customers I've worked with who got the system working have quickly taken to the system.  Within a few weeks the system is so intuitive it's almost difficult to imagine life before Lync.  Business IT consulting has begun to change the technology landscape in Seattle.  As systems are moving into the cloud it's hard to imagine just how different the world will look in a few years.