Aug 3 2012 7:00PM GMT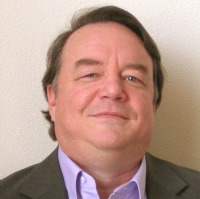 Profile: James Murray
If you've been reading my blogs you know that I am a big proponent of IT Leadership culture.  I was with a client who was surprised to learn that there was an IT Leadership culture.  As a Seattle IT Consultant I find that even in Microsoft's backyard, most business owners.  We all hear stories about internet billionaires and assume that the technology was enough.  If you meet one of these billionaires what you find is that there's more than just an understanding of technology.  There is an even greater understanding of how to delegate.
One of the first pitfalls a business owner faces is delegation.  Many business owners become stuck over the concept of delegation.  Every successful business grows to it's maximum capacity.  Every business owner has a limited capacity.  We each only have 24 hours in a day.  The entrepreneur's day is spent wearing many hats.  Once the business has grown, the entrepreneur has to learn to step away and hand of almost every hat to someone else. 
The entrepreneur goes through what I call a feast or famine business cycle.  Either the owner is selling the business or the owner is serving clients.  Often one activity is done at the expense of the other.  Some entrepreneurs never leave this feast or famine business cycle.  What stops most entrepreneurs is not a control issue.  It makes sense when we say to the entrepreneur delegate your problems to someone else.  The problem for the entrepreneur is how does the entrepreneur know make sure that the business is run as the entrepreneur expects? 
Only 5% of businesses break a million dollars in sales.  The trick to breaking a million dollars in sales isn't the sales.  The trick is stepping away from being an entrepreneur and wearing every hat and stepping into the role of being the leader of the organization.  In order to become the leader, the entrepreneur must build a leadership culture.  The leadership culture are the leadership rules that the align people within the organization on a single focused goal. 
The entrepreneur teaches the leadership of the organization the leadership culture.  In the process each leader learns how to think like the entrepreneur.  In thinking like the entrepreneur the decisions made by any leader in the organization are the same decisions the entrepreneur would have made themself.  The leader's job changes from entrepreneur and gradually the entrepreneurial role morphs into the owner of the organizations leadership culture.
When leaders look to the owner for leadership, they are trying to understand how to align their thinking with the owners.  By the way if you want to explore this some more, I'll be presenting a workshop on the subject for the Puget Sound business Journal.  Sign up here