Aug 3 2012 6:27PM GMT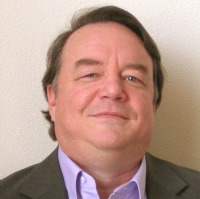 Profile: James Murray
I've written several times about the idea of the IT hostage.  As a Seattle IT Consultant I walk into many situations where the IT vendor or team has taken organizational control through IT Control.  I began observing this phenomenon early in my career.  I didn't have a name for it yet though.  I saw it so many times that I didn't really think too much about it.  I found so many examples I stopped thinking about it as abnormal.  Many people ask me what I mean by the term, yet I think most business owners can relate.
"Many business owners find themselves hostages to the technical direction of their IT Team…"
Seattle IT consultingcompanies are often at the cutting edge of the technical curve when it comes to technology.  Yet Many CEOs feel Like "IT Hostages" continually pouring time and resources on IT fires!  Resources spent that never improve the bottom line of the organization.  I think this is because eventually it happens to most businesses.  Statistically,
"80% of businesses experience consistent IT failure"
As technicians its easy to do.  Sometimes our mentors teach us.  I think the problem isn't one of intent, but ignorance.  Think about how often you've made a mistake and didn't admit it.  It seems like a simple innocent white lie.  Usually you fix the problem without anyone knowing.  Eventually though it comes back to bite you.  So have you're clients ever experienced these symptoms in their technology?
Failed or lost money?
Have you ever been confused by your Seattle IT support technician?
Has your Seattle IT services company ever blamed you for a mistake?
Has your IT vendor confused you by asking you to invest in new hardware to fix a problem?
Do you have a failed Cloud Computing implementation?
Do you worry what would happen if you hired someone else?
The result for the business is…
·

        

Reduction in capital expense earmarked for core business expansion,

·

        

Decreases  

workplace productivity

·

        

Lost control of IT direction
What makes owners IT hostages is the IT group is leading their company in the wrong direction.  It happens more often than most people realize.  Ultimately IT hostage takers choke the growth of the organization.  We are offering an interactive discussion for business owners looking for freedom.
If you are in Seattle, I speak on this subject.  If you'd like to hear or learn more about this, and how to leverage your offering to your clients.  Sign up here