Aug 3 2012 7:08PM GMT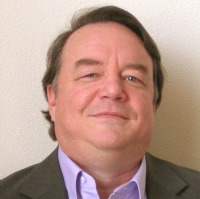 Profile: James Murray
The Problem

:  how to lead technology when you know nothing about technology.
The Solution

: is the same solution when leading any other department.  When you are the CEO, how do you lead accounting, marketing, sales or any other group without being an expert in each business system. 

If you can lead the other departments in the organization you can lead an IT group as well.
I wrote a thesis for me bachelor's degree.  In that thesis I asked the question, "What are the characteristics of a good CIO?"
Should the CIO be 100% technical or 100% business or something in between?  I researched and confirmed my research through interviews with technical leaders in several large organizations.  The consensus was that a good strategic leader needs to be no more than 10% technical and at least 90% business.  What I learned was that managing an IT department is the same as managing any other department. 
Leadership starts with
The business Vision
The business Strategy
The organizational Goals
Tactics can only be successful planned after the strategic pieces of the plan are created. 
Technology is not a strategic department. 
A successful IT department manages the day to day technical functions that keep the technology running.  With few exceptions in very large organizations, IT department staffs are not focused on strategic initiatives.  When surveyed most IT staff don't even know the products the company provides to its customers.  Yet in both small and medium size businesses it's not uncommon for an owner to ask a vendor for strategic advice about the organization.
One of the first mistakes a business owner can make is building the technology first.  Then based on the technology design a strategy.
The first lesson for any organization to learn is that Technology departments and Technology service providers are providing tactical solutions, not strategic.  Even when described as a Strategic solution, most of the time, the solution is tactical.  Why does this matter?
When you are listening to any person in any department and they begin talking gibberish, you know they are faking it.  True professionals don't need technical jargon to explain the strategy of what they are doing.  We don't put up with it in other departments, don't put up with it in the IT department either.  Always ask, "…how does this support the business vision, strategy and/or goals?"  If this can't be explained… don't do it.  If you are the one doing it, stop.  Technical jargon takes away your credibility as an IT professional.  If you see a Seattle IT Consultant like me walking around know that it's because you don't have enough credibility of your own.  Someone feels they need to consultant to translate what you are saying.