Feb 1 2012 11:58PM GMT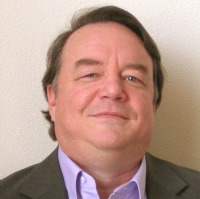 Profile: James Murray
100 years ago standardization in products was not only the norm it was celebrated. The days of the hand crafted products were numbered. Not long afterwards craftsman soon began to disappear. Only the best craftsmen survived. The rich became the only customers available. These craftsmen only survived if they found a rich clientele who appreciated and was will to spend extra on customization. Today things have changed. The internet generations expect customized services and products. Modern network architecture allows us to have customized information, customized services and customized products.
Imagine the Swiss army knife. The Knife is the ultimate in standardization and product diversity. In the 50's and 60's products were designed with lots of features to appeal to the most people. Nobody was expected to use all the features, but one feature was enough to sell the product. So a Swiss army knife with scissors, saws, magnifying glass, a toothpick and a knife blade sold more knives when more options were offered. Nobody was completely satisfied. Food became blander, clothing was mass produced for the rack and automobiles in multiple colors were exotic.
Today we just can't get away with selling a newspaper where 70% of the pages go unread. Why buy the travel section when all we want is the classifieds and the funnies? If I want to know about Seattle IT Consulting companies, why do I need to look at all the sales and construction jobs in Renton and Tacoma. Companies focused on 100 year old technologies and ideas fall behind. I think about the horse and buggy giving way to the car. Sure the horse was comfortable and nice, but couldn't compare with an automobile on speed, comfort and maintenance. So too are we seeing newspapers, records and movies disappearing. Why buy our information on printed paper or celluloid when it can be in digital?
In Earl Bell's article, The VALUE of Relationship Driven Revenue discusses the efficiency of maintaining these types of relationships. Picture the business that requires attracting 1 million in customer sales each year. Compare the cost with a business that invites the same customers year after year back to buy over and over again. The savings in marketing is significant.
Databases and specifically Customer Relationship Management (CRM) databases allow businesses to customize the offering. The modern network will include a customer database, often a CRM system that tracks customer preferences, credit cards, shipping information and much more. Sales teams manage potential customers tracking them through the sales process. The premier example is Amazon's customer system where each sale is remembered. Shipping addresses and even credit card numbers are remembered. Everyone always remembers how Amazon always asks, "Other customers were also interested in…?
The end to end architecture will look something like this. The first technology in the process flow would be a website were customers will end up. The customer is connected to an eCommerce database where products and services are listed. Products chosen are recorded in the CRM database where files are stored. Once the transaction is completed payment records are sent to the accounting databases. Products to be shipped sent to the warehouse and prepared for order. An email is sent at each stage of the shipping process. Customers know ship time, tracking numbers and estimated arrival. All automated without human intervention.
A customer centric business focuses on "Relationship Driven Revenue" to get their edge on the competition.