May 20 2012 2:43PM GMT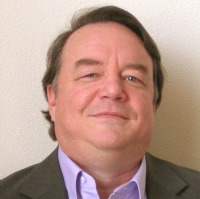 Profile: James Murray
Recently I was meeting with a business owner and discussing customer relationship management (CRM) systems.  We were comparing Dynamics, Sales Force and Zoho from a business standpoint.  The three CRMs have three very different price point models, so how does one compare.  This is a pretty major choice and really will determine the technical architecture the organization will be able to utilize.  As a modern network architect, it's essential to understand how the choice of a technology platform can affect the business.
We've talked about technology, so you've probably heard this before.  There are 5 stages a business goes through…
Enrapture (Beginning entrepreneurs – where the business model is in the brain)
Build (Where the entrepreneur creates a repeatable business model – Information is translated to workflows)
Scale (where the model is duplicated or grown to support 10 to 100 times more capacity – No tribal knowledge)
Efficiency (Where the weaknesses and risks found during scale are addressed.)
Innovation (A strategic change in the whole business process)
The benefit of a CRM system is in collaboration created through strong workflow design.  The workflow is like a wizard that walks the user through the customer process.  In a sophisticated system there will be a workflow for the sales person, service desk, operations and even for the front desk people when they talk with customers and potential customers.  I don't like Sales force because if you ever want to move from the system, you can't take the workflows with you.  So many people casually decide on Sale Force because everyone seems to use it.  The ramifications are that you must build all your technology around Sales Force.  Today that might be ok, but what is the ramification in the future when the company is 10 times larger?
I like Dynamics (Windows Platform) and Zoho (Open Source Platform) as Cloud Architecture solutions, because they are compatible with so many other systems.  Microsoft Dynamics is compatible with everything Microsoft.  While Zoho has an even more comprehensive list of private and open source tools that it integrates with.   The systems then become very comprehensive so you don't have to build the systems over and over again at every business stage.  The platform is robust enough that you can take the business to any level or in any direction.  Both Dynamics and Zoho are compatible with tools that will further enhance the scalability and efficiency of the organization.
There are over 50 CRM applications out there.  If we look back at the way industry grows we see a life cycle.  In the beginning of the life cycle of an industry there are many different options.  When we look back at the desktop computer.  In the beginning days of Apple they had to compete with IBM and HP, but they also had to compete with everybody that thought they could build a computer in their garage.  The industry matures and there are fewer and fewer competitors.  Whether the industry is computer hardware, software or even breakfast cereals (go back 100 years ago and read the history of Post and Kellogs.) three or four companies will dominate.  Therefore if we know that there are 50+ CRMs today, the final guess the Modern Network architecture expert needs to make is to guess which CRM will still be around 5 years from now.