Jul 14 2012 12:01PM GMT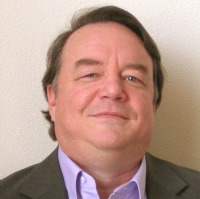 Profile: James Murray
I am often asked what should I do next?  Technical people ask me this when looking to re-invent themselves.  It's a tough question to answer because each of us are different.  I'm a firm believer in doing what you enjoy.  So what I enjoy may not be what you enjoy.  I personally am much more interested in the business models and decisions around technology departments than in building another server.  What I've found as a Seattle IT Consultant that technology there are two career strategies.
Deep Technical – This strategy focuses on a very deep understanding of a deep technology or software.  A Routing, Database Administrator (DBA), Email Systems and System Center are all paths that require a deep understanding of a very specific technology.
Generalist – This strategy is much more common so has many more competitors.  This strategy requires becoming an expert in many technologies.  It has variety and requires being able to learn new technologies quickly and is about a general end to end system understanding of everything.
Systems Generalist – technical people that love end to end system troubleshooting
Technical Writer – great technical writers have done it, so know the technical jargon and can talk to the deep technical that are building systems
Manager – Requires a people skill, including the ability to talk with non-technical stakeholders. 
Most career choices involve 1 or 2 of these three.  Are you most comfortable around people, things or ideas?  With the exception of managers most technical people are more comfortable with things and/or ideas.  If you are most comfortable with things (like computers, routers etc) you probably want to be deeply technical.  If you like things and ideas, you want to be a generalist.  If you like people and ideas you may be a good writer or manager.
I've found that many technology experts think they want to be managers.  Then find that managing people or even talking with people is not where they are most successful.  In fact there are very few people good with computers that are even better with people. 
Often we don't think that the things we are good at are all that important.  Think about it though, you are unique and if you have two of these focuses in your personality there is a need for someone like you.  Do the thing that you love doing.