Sep 9 2012 11:49AM GMT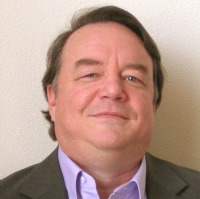 Profile: James Murray
As a Seattle IT Consultant I'm finding myself talking to confused business owners.  I'm speaking in Seattle this week about this confusion.  What is the real role of the IT technician in small business?  Are we business advisors or are we really just glorified mechanics specializing in computers rather than in automobiles. 
Picture your next brand new car.  Now get in the car.  Smells nice doesn't it?  Drive it around… mmmm like a magic carpet.  New cars are great!  Now start driving your car.  After about 6 or 8 months you notice that the car is smoking a little.  You drive into the mechanic and ask if everything is ok.  The mechanic says,
"Is it running?"
You realize that it is.  "It's not as nice as it was when I bought it," you say. 
"Oh," he says, "That's probably because you are just used to it.  When people get used to their cars they forget how nice they are."
So you take your car and keep driving it.  The car runs hotter and hotter and smokes more and more.  The mechanic isn't concerned.  Then one day the car breaks down.  You bring it into the mechanic.  He inspects the car and reports the bad news.  The engine has seized.
"Didn't you ever change the oil?" he says.
"Was I supposed to?"
Now the mechanic begins berating you for not putting oil in the engine.  So then you ask, "Why didn't you mention this when you originally brought the car in?"  
 "Didn't you read the owner's manual?" Pointing to a spot in your owner's manual, "See it says right here you need to change the oil every 3000 miles.  I assumed you were following the owner's manual."
You hadn't bothered to read the owner's manual and feel a little stupid.  Well you'd tried, but reading the owner's manual kept putting you to sleep.  We live in a culture where we are each responsible for our own behavior.  So it's not really the mechanics fault that we didn't read the manual.
"So," you ask, "…how much is this going to cost?"
When you hear the price you gulp realizing that you could buy a new car for that price.  Unfortunately you are making payments on this car and don't have enough in your capital expense budget to buy a new car.  So instead you take the money out of everyone's Christmas present budget to pay for a new engine for the car. 
If the car was your network and the engine was a server, this analogy is similar to the way many networks are run.  This IT business management model is called Break / Fix.  I'll run through a quick synopsis of two common business models.  Break / Fix, and managed services.  Then I'll compare that with a Cloud model.  You decide what model is best for your organization.
Now if the car were actually a network and the engine a server, do you ever meet technicians like this?  They have no answers when the system is slow.  They never check log files.  Yet they are ready the moment the network falls over.  These types of technicians are what I call network heroes.  As a Seattle IT Consultant I walk into networks that are managed by these types of network heroes.  It's always scary when the owner hears this, but I tell them, "You need to fire the network heroes!"  I don't think anyone reading this blog is a break/fix network hero.  I think most of us are trying to fix problems long before they occur.  I bet though that you recognize someone who is like this.