May 20 2012 2:45PM GMT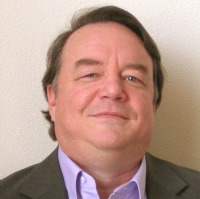 Profile: James Murray
Sometimes I feel a little old in the technology world.  Even though I've been a Seattle IT Consultant for over 21 years, I feel like the old guy who isn't keeping up.  My kids and even my new grandkids (now I feel even older just saying that…) have all worked with computers much earlier than I was able to.  With the cloud and Software as a Service (SaaS) tools I wonder if I'm becoming legacy like some old technology?  Yet I have conversations with young entrepreneurs and I realize that the technology may have changed, but the ideas and principles remain the same.  The experience gained as a legacy network architect, seems to lend itself well to modern network architecture.
I remember when I was starting out working with technology.  Most people were just getting used to pushing buttons on their phone handset.  The old radial dial systems were still around.  Digital phone systems were just starting to be implemented in the larger organizations.  Computers were seen as smart typewriters for creating letters that could be self-corrected before printing.  A spreadsheet like Lotus 123 seemed mind-blowingly difficult.  There were different types of users.  We all saw technology coming.  One user type I labeled the "Old dinosaurs" where the leaders who were near retirement.  The old dinosaurs were hoping to retire without learning the new technology.  Young dinosaurs were the users who knew that they needed to learn, but tried delegate email and other tasks to their staff.  Most everyone else was resigned to learning a tool that they weren't comfortable with.
The Facebook generation has yielded a new type of user I think of as the "Young Raptors".  These are the kids (at my age most people are kids now.  So forgive me) who grew up with the internet, Facebook and live their lives around social media and technology.  I imagine back to when electricity started coming into the home.  At one point there was a generation that didn't know anyone who didn't grow up with electric lights?  I listen to these young raptors and they make me feel like an old dinosaur sometimes.
So I was speaking with a raptor who has the typical technical savvy that comes with that generation.  Just like me when I was young he thought he had all the answers and the technical prowess to back it up.  The business is still in the enrapture stage.  He's also young enough that he's never failed.  Yet despite all this, the tools that he is choosing for his business are not scalable. 
This young rapture and his business partners where on the right track, but didn't quite understand the ramifications of their technical decisions.  A business in the Enrapture stage is very small.  The business is small enough that the owners can keep of everything in their heads.  I call this tribal knowledge.  I liken it to the first steps when learning algebra.  Take the problem,
A + 3 = 5
Therefore A = ?
Most of us can intuitively understand that A is equal to 2.  Why bother doing the work on paper when it's so obvious.  This is what trips up most people in Algebra.  They don't practice the work with the easy problems, so when the hard problems come along, they don't know how to solve the problem.  This is the weakness of many of the small online business tools.  It's obvious.  So why bother to learn the steps of why A = 2?
It eventually comes back to haunt one though.  Technology is a little more complex than algebra.  When the problems become complicated they get complicated fast.  The difference between an A, a B, a C and an F is measured in profitability. 
As I'm listening to the conversation with this young raptor I can tell that he's not open to listening to me.  I imagine at that age, I was pretty closed as well.  We often have to fail on our own first.  Then we get up and hopefully start asking for help.  The sad part is that often we find out the hard way that when we ask for help, sometimes we ask the wrong person.  Then we risk becoming an IT Hostage.  But that's a discussion for another article.