Jan 3 2012 1:23AM GMT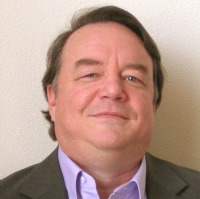 Profile: James Murray
ITIL and MOF are two strategies that help manage the complexity and sometimes chaotic processes internal to many IT departments.  When I started in technology, if you were any good, you were probably a cowboy.  Cowboys were great because you could quickly get things done.  Cowboys later became poison because nobody could keep track of everything on the network.  The top cowboy became the organizational technology support bottleneck.  Business growth was often limited not by the sales team or the production line, but rather the level of understanding of the Cowboy.  This led to the question for management, "…how do we manage an IT department?"  ITIL and MOF became two common methods that allowed management to hold IT services groups accountable.  The modern network architect struggles with how to implement technology in the most effective way.
Microsoft Operations Framework (MOF) is a series of guides aimed at helping information technology (IT) professionals establish and implement reliable, cost-effective services.
The Information Technology Infrastructure Library (ITIL), is a set of good practices for IT service management (ITSM) that focuses on aligning IT services with the needs of business.
When I come into a new network the first question I ask is, "Where's the documentation."  The first reply is usually, "We have no documentation."  Sometimes the IT Department laughs at me for asking that question.  The next laugh is on them because we begin the documentation process.
ITIL and MOF are all about documentation.  Fortunately both systems have done a great deal of the documentation for you.  As an IT consultant the reason I ask for documentation is that I don't want to pick up someone else's mess.  If you take over a network, IT department or Technology System you take over all the headaches and mistakes of the last person who managed the department.  The reason they last person isn't working there is because the department probably outgrew the last IT Manager's skillset.  I find that identifying the documentation problem is the first step.  Then I can start developing the roles, SLAs and business processes of the department.  Fortunately ITIL has all this documented.  I don't have to re-invent the wheel.  Just customize it to the new group or department.
In business managers define business process with management points.  Each management point has a quantifiable business value that helps the manager understand what is going on throughout the process.  MOF is heavily into process and management points.  Most IT departments are managed by technical people who think that it's all about the technology.  They have their own language and processes.  Are those processes good?  Most of the time, from a business standpoint, these processes are convoluted and created by a technician interested in making his/her own job easier.  With MOF we can take the most obtuse technical process and build structured management points around that process.
By understanding the roles and business processes like MOF and ITIL modern network architecture is not just more business stable, but is also more technically stable.  Cloud architecture is being built utilizing a standard business and process architecture.  Older networks function between 85% and 95% availability averaging a month of downtime per year.  Modern network architecture functions at a minimum of 99.9% (about 15 minutes of downtime per year).  There are even some cloud network and unified communication providers that provide a 100% SLA to customers.  This is unheard of in only 5 years ago for most network environments.  ITIL and MOF standards have changed network infrastructure in a way that makes cloud services possible and profitable.