Jan 9 2012 12:02AM GMT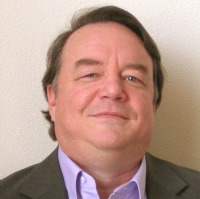 Profile: James Murray
Collaboration is becoming more and more of a buzz word.  Marketers of the cloud and cloud technologies are describing collaboration as a major feature for moving into the cloud.  Yet from a technical standpoint what is collaboration?  What is the benefit of technical collaboration?  What are the tools that will need to be integrated into a virtual architecture that will benefit collaboration in business organizations?  As a technical architect I discuss these topics with businesses, management teams and owners.  Understanding my IT consulting client's collaboration needs means I, as an IT consultant, need to understand what collaboration is. 
Collaboration or Cooperation we often use these words interchangeably.  In his book, CREATING A COLLABORATIVE ENTERPRISE, Robert Nitschke breaks down the collaboration with three quantifiable terms.  There is no collaboration without 
Cooperation
Communication
Commitment 
By breaking down collaboration in this way we can better define a technical system that enables cooperation within at team, within a company or between organizations.  Collaborative software systems are a very broad topic.  Quantifying a system as a good or bad collaboration system is difficult because the topic is so broad.  Utilizing Robert's breakdown of collaboration allows us to define what makes up a good collaboration system. 
Cooperation – The first network that allowed users to share files also allowed cooperation.  One of the biggest problems for manufacturing was version control.  With 10 designers working on a problem, understanding what version was the correct version has traditionally been a difficult problem.  It's not unusual for the wrong version of a diagram to be sent to manufacturing, and those manufactured and sold to the public.  Having a central location where blue prints and diagrams could be stored let everyone track the latest versions.  Centralized data storage and version control was an early collaboration system. 
Communication – With better version control more engineers could be involved in the design process.  As the number of engineers grows on a project, the more difficult it becomes to communicate across the team.  Project management software, email, SharePoint and many others became systems for communicating information within a team, across departments and even between organizations. 
Commitment – The final piece of the puzzle is commitment.  There needs to be a way to track collaboration partners.  Accounting needs to understand the hours worked on a project.  Management needs to understand the progress of the project as well as the resource allocation.  Accounting and Project management software allows leaders to quantify the commitments required to complete a project by each member.  This allows each team to understand the commitment they are making to the collaboration group. 
A collaboration system is actually not a single system but a compilation of systems that fit within an organizational culture.  The modern network architect needs to understand these systems and integrate them in a way that benefits the business as a whole and can be managed by the technology partners inside and outside the organization.  Because the cloud is external to the organization, collaboration is possible because the systems are accessed in the same way by all team members.  The cloud system doesn't care whether the user is from another department or another organization.  The technical architect designs the security in keeping with the unique aspects of each collaboration opportunity. 
Owning a Seattle IT Consulting company specializing in Cloud networking Architecture and collaborating with cloud technologies partner I spend a lot of time collaborating.  Collaboration is becoming a much more important part of what my clients are looking for as they are exploring new technical opportunities.  I'm curious how you the reader are defining collaboration to your clients and management teams.