Feb 28 2012 9:54PM GMT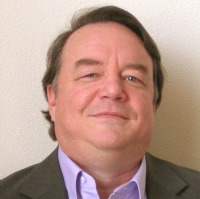 Profile: James Murray
Recently I've been researching a new laptop.  While working on a project, I find myself with an extra client laptop.  So I work using the laptop, and then return the laptop when I'm done.  Recently I found myself handing back my laptop and realizing, that my newest personal laptop is loaded with XP and office 2007.  So I'm asking the same question myself the same question my IT clients often ask me. 
"What's the best computer?" 
In return I've just replied, "What is it that you need it to do?" 
Normally that's pretty simple, but suddenly the world has changed.  I was surprised that laptops are cheaper and more powerful than I ever remember them being.  But is a laptop the right choice?
Hewlet Packard and Dell computer client computer income has dropped 11% and 8% last quarter according to bleu shift media.  I was listening to a report on NPR regarding laptops sales.  Apparently consumer tablets have outpaced consumer laptop spending.  The prediction is that this is the last business accounting life cycle before the tablet follows suit in the business world.
I finally decided on a laptop.  After working with Microsoft on the multi-tenant version of Lync I think that with Windows 8 I may be able to let go of my cell phone if I wait to purchase the tablet.  I have already turned off my rack of servers in my garage.  I migrated to BPOS and now to 365.  I'm starting to use SharePoint for my fileserver requirements and Exchange for my email.
So really what do I really need for the future?  Let's see, office suite, Email, Visio, Project… so what do I really need that's not possible in the cloud?  The most intense client software that I run now are my gaming applications.  I ended up buying a laptop, but I'm imagining that with hosted unified communications, hosted exchange, hosted SharePoint, hosted CRM… what more do I need?  Well of course there are a few things, but I imagine they'll be in the cloud soon as well.  What do you think, where do you think modern network architecture