Jun 16 2012 10:27PM GMT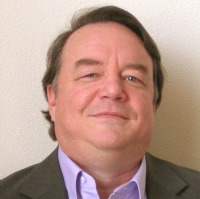 Profile: James Murray
In a previous article, Modern Network Architecture – Network Failures, I wrote about the importance of planning for the modern network architecture.  As a Seattle IT Consultant is see failures in IT design.  In that article I described how $1 of planning can avoid $10 in incident costs and $100 in replacement costs.  I run into networks with very little anticipatory planning.  The excuse, the network is too small for such planning.  The problem: Networks grow faster and in directions that are seldom so predictable.
When networks fail, poor planners will recommend replacing hardware and software components.  Then breathe a sigh of relieve thinking they've fixed the problem.  As the technology becomes more and more complex, this replacement choice becomes more and more costly.  In small networks a system is often a server.  Replacing the server solves the mistakes made.  As the company gets larger the server is no longer the system.  The server is one component in a much larger system.  System replacements become more than just replacing $5000 or $10,000 server, instead the system footprint covers multiple servers and touches dozens of other servers.  Each system replacement potentially affects throughput on multiple systems and may require setting changes or system components changes to each system that need to access information from the failing system.  Replacing a system in a complex network become a business impact that can affect 100's or even 1000′ of users, customers and data points within the system.  Replacement stops being an issue.
Problem management, or root cause analysis is the most expensive and least understood process in failing network.  When building new systems, I often hear experts saying… "Install the system, we'll fix the problems later."  Grandma knew better when she said, "A stitch in time save's nine".  Modern planners use the 1, 10, 100 rule to statistically show Grandma was right.
Problem anticipation starts with a process flow chart.  When thinking about what could go wrong, walk the customer through each step of the business process.  When thinking about data walk the data through every step of the process.
For example:
At the 60,000 foot level, every process can be broken down into three phases I call the three P phases.  The pre-process, process and Post-process.  Now identify the 50,000 foot level steps that occur in each phase.  Then as you move lower and lower in altitude, more and more process becomes apparent.
Looking something like
60,000 foot level
Phase 1: Pre-process
Phase 2: Process
Phase 3: Post Process
30,000 foot level
Phase 1: Pre-process

o Pre process Step 1: Requirement Steps
o Pre process Step 2: Requirement Compilation
o Pre Process Step 3: Verification & Reporting

Phase 2: Process

o Process Step 1: Requirement Verification Steps
o Process Step 2: Execution
o Process Step 3: Test & Reporting

Phase 3: Post Process

o Post-Process Step 1: Baseline Verification Steps
o Post-Process Step 2: Customer Handoff
o Post-Process Step 3: Post Mortem & Process update recommendations
Each level (60,000, 30,000, 10,000, 100 and 1 foot levels) more detail is added to the plan.  During the pre-phase planning risk and opportunity are identified, the requirement compilation customizes the execution plan to each customer situation.  This pre-process is the planning stage.  This is where the tactical aspects of the plan are aligned with the strategic intent of the plan. This is where the tactical execution experts may try to move the process along before every situation can be anticipated. 
Short changing the planning process short changes the owners of the organizations we support.  Statistically it can be shown that for every $1 of planning we scrimp the owner pays for in lost productivity and higher support and replacement costs.