Jan 14 2012 9:01PM GMT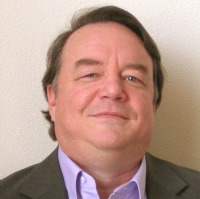 Profile: James Murray
I was talking with a client the other day and the subject of SEO came up. 
"I didn't know Search Engine Optimization was IT?" 
I was a little taken aback by this.  Obviously there is technology involved in SEO, SEM (Search Engine Marketing) and even Social media.  There's obviously information involved in online marketing.  So my first question to my fellow technologists is, "Is online marketing a subset of information technology (IT)?"  My second question is whether online marketing technologies should be considered when building modern network architecture. 
I find that business owners and even some marketers are confused by the whole online marketing phenomena.  Business owners are just looking for quantifiable numbers.  Unfortunately most people have no numbers and of those that do… well they really aren't sharing the raw data.  When I speak with my Seattle IT consulting clients about the subject I start out by breaking down the internet into, 
Primary sites: Sites focusing a very specific commercial message
Information Sites: Sites giving away objective non-branded information
Social media sites: Sites designed for casual conversation between online users 
I'm always being asked, "What's the best…?"  What's the best computer?  What's the best software?  In the case of online marketing, "What's the best online marketing software or strategy?"  If there was a "best" strategy I think everyone would be doing it the same way.  Then it wouldn't be best anymore because everyone else is doing it the same way.  The best way would be doing it in a way that other people aren't doing it… oh and of course is effective.  
When face to face I ask my clients lots of discovery questions to help them discover a strategy that will work for them.  Since I'm not there I have to ask you to question yourself, "Are you socially focused or analytically focused?" 
Social media by its very name implies a socially oriented technology.  Imagine a big online cocktail party.  According to Ready Set Grow, There are certain rules to understand what social networking "Is" and "is not".  I think the best rule is don't be the MLM type marketer trying to sell at a cocktail party.  There is business done as a result of a party, but not usually during the party.  These types of technologies include Facebook, Twitter, Tumbler and many more social media sites. 
SEO or Search Engine Optimization is a much more cerebral exercise.  Typing in a keyword into a search engine is basically a database query into the search engine's database of cached websites.  The strategy involves anticipating the query that a potential customer might make to this database to find a potential site.  To be ranked highly, the strategy also requires becoming influential in those keywords so that your site's "Keyword Ranking" is higher than other sites like yours.  
Hybrid strategies involve a combination of both Social Media and SEO.  Each strategy is dependent on a "Keyword" relevance strategy and an authority strategy.  
Relevance is about how accurately your site aligns with the keywords your customers typed into the search engine query box. 
Authority is about the age, traffic, content, relevance and how many other sites see your site as important.  This importance is measured by backlinks the search engine sees on other sites pointing back to your site. 
Not all backlinks are equal therefore a strong backlink strategy can reduce the time it takes by years to rank a site.  Michael Harztel discusses Inbound Marketing strategy on his site. 
A great deal of the planning and process is involved in developing a strong online marketing strategy.  Some might think this is more of a business process.  At the same time a strong understanding of database theory, website theory all combined with a savvy social understanding of the buying habits of potential buyers goes a long way towards building a strong well branded (see my link to Fenec.co for a better understanding of branding) online presence. 
I find that ignoring the technology means losing the technical edge when designing a strong online presence.  At the same time ignoring the social science of buying also loses a competitive advantage that could give a more human edge to the strategy.  In my mind the answer to my, Seattle IT Services client, regarding SEO/SEM and social networking strategies…, yes they are IT technology.  
I'm interested in to your opinion and comments on the subject.