Jun 16 2012 10:23PM GMT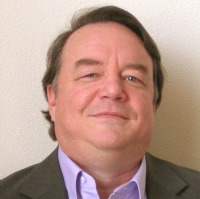 Profile: James Murray
"The network is down…" 
There are a few phrases that bring angst to business owners like this one.
"The IRS is waiting in the lobby…."
"There is a 60 Minutes film crew wanting to see you…"
Both these phrases may be worse to hear when the owner first sits down at his/her desk with the first cup of coffee in the morning.  But in the normal day to day normal business world, when the network is down, that's probably the most heart stopping phrase for a small or medium size business owner.  In my roles as modern network architect or as a Seattle IT consultant I have my own feelings about this phrase.
Statistically – 20% of any non-technical managers work week is spent putting out IT fires. 
As network architects this is an embarrassing statistic.  As IT leaders this is unacceptable.  Whether the business is small, large or Enterprise affects the entire organization.  If a manager's salary is $100,000 / year in order to justify him/her as a manager the company needs to make $300,000 / year from the work performed by that manager.  This pays for the manager's salary, benefits, vacation time as well as the profitability the company will ultimately receive.  If 20% of a managers time is spent putting out IT fires that means that 20% of the $300,000 in workplace productivity is lost to the organization.  That means that while the manager loses 2 days per week in productivity.  For the company it represents $60,000 in lost workplace productivity just for that manager.  This is just one manager.  If the organization has 10 managers this works out to $600,000 in lost productivity.  This doesn't count the lost productivity of the employees the manager is employing.  It also doesn't count the cost in hardware, licensing and extra man hours put in by the IT department to fix the problem.
There is a rule of thumb that I call the 1, 10, 100 maxim…
It costs $1 to plan around a potential problem, $10 to fix the problem and $100 to rebuild the system so that the problem doesn't happen again.  As the network architects we can that any problem we ignore will cost 10 times more each time we create a work-a-round and $100 dollars to finally fix, compared to each $1 of planning we put into anticipating the problem. 
There is always fall-out when the network fails.  As an Seattle IT consultant, every time an owner hears the phrase, "The network is down…" he or she will be calling someone like me and blaming the problem on their present architect.  If I'm the architect, I know that if my client is hearing the same phrase I know that I will be getting a queasy fear in the pit of my stomach imagining  my client calling for someone else's help.