Apr 9 2012 10:56AM GMT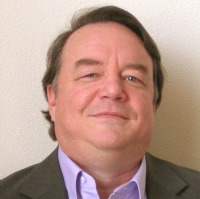 Profile: James Murray
As we move from break/fix technology models to a managed services model it changes the way we think about network architecture.  I was trying to explain the concept of monotonous reliability to an IT Support vendor.  Their client got it, but the vendor couldn't get their thoughts around the concept.  Rather than admit it was possible, they said, "I'll believe it when I see it?"  Working with small businesses this is the attitude I keep running into.  It tells me that the world is changing very fast.
Break/fix models assume that something fails, we go and fix it.  Until the tire is flat, we don't worry about the tire.  Failure is the only state that the break / fix model can respond to.  So if the tire fails the drive is asking questions like, how quickly can you get here… what will it cost.
In a managed services model the network is monitored 24 X 7.  We know that there is seldom a disastrous failure.  Instead there is a small error that combines with 6 other small errors that finally bring the network down.  The idea is that if we can keep the errors down to 1 or 2 known errors we can dramatically reduce disastrous failures. 
In managed services the concept "How quickly can you get here…?" …Is just not applicable.  This is because the managed services are already there.  The appropriate support people have already been contacted and have taken care of the problem months before the question needs to be asked. 
Managed services is like having sensors on the tire that track the wear of the tread and replace the tire long before there is a problem.  In addition managed services anticipates the road ahead… looking for nails or potholes that could affect the tire, then prepares the system for any coming problems or bumps in the road.
Imagine if your telephone services were as reliable as your network.  In a break fix/model you would probably not have phone services 2 months out of the year.  Instead we find telephone service so reliable that we don't even think about failures.  That's the phone providers worry.  Cloud providers take this type of reliability to a level that most businesses just can't afford. Providing clients with the same level of monotonous reliability we expect from phones, water, electricity and other services we don't even think about.