May 6 2012 11:57AM GMT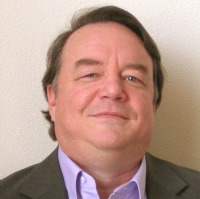 Profile: James Murray
I find that there are a number of stages that a business will go through as it grows.  The first stage is what I call enrapture.  I call it enrapture because often this is the first stage in the business process.  A business owner will be very excited by the whole idea of starting something new.  The business starts as a vision in the owners head.  In that vision the business processes are often assumed and the idea has yet to go through a "baptism of fire".  Modern network architecture is seldom a factor in those beginning stages of the business, yet the mistakes that occur during this stage will need to be addressed during the next stage as the business grows.
I've worked on a lot of business networks as a Seattle IT Consultant.  Entrepreneurial networks, small networks, medium, large and even Fortune 500 Enterprise networks.  I've noticed that most of the times, at each business stage nothing changes unless there is a failure with the technology.  Sometimes that failure doesn't happen until the second or third stage of business.  Especially when it's the first time such a failure has ever happened it can be a huge and expensive surprise.  It would be nice if the new business owner could take the time to hire someone to help with developing a technical process.  One of the realities for most new small and medium size business owners is the perception that consultants, including IT consulting experts are too expensive.
Over the years there are shortcuts that owners in the enrapture stage take that cause problems later on.  In Seattle IT Consulting companies often take the attitude that the owner knows what they are doing.  So instead of teaching owners best practices they just don't say anything.  The result is that eventually those best practices; or rather lack of best practices begins causing failures.  The same IT Consultants are then paid to fix the problems. Some of the mistakes "Enraptured" owners make focus around,
Keeping the business vision in their own head (tribal Knowledge)
Maintaining all the company data on their own laptop
Loading company data on a "Beefy" workstation instead of a server
Buying hardware that is on sale, rather than matching a technology standard
Security practices that assume everyone is honest and competent
No disaster recovery plan (no backups)
Mixing all business systems into one 
IT Support consultants use the excuse that the company is too small to be worried about such best practices.  Yet after 21 years as a Seattle IT Consultant I point out that for every $1 spent working on best practices will ultimately save the company $10 when the failure happens and an addition $100 to fix the problem.  With this understanding IT Support experts should look twice at identifying opportunities to proactively solve these problems in advance.