Feb 6 2012 2:17PM GMT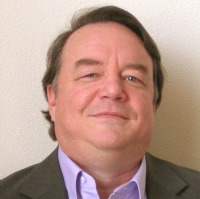 Profile: James Murray
Working on the data systems behind the scenes, technical experts tend to see very little of the customer.  Traditionally the employee user, with a computer on their desk, is thought of as the IT Department customer.   Yet if we look at ecommerce marketing systems like Amazon, people are seldom involved directly in the transaction, yet Amazon has a huge customer satisfaction.  What about businesses that don't use the internet as an intermediary? Can the organizations technology affect the satisfaction of the customer?  In this article I'd like to discuss how modern network architecture can begin measuring its effect on customer satisfaction. 
In measuring customer satisfaction marketing research companies like 5 Circles Research quantify and measure three variables. 
Overall Satisfaction,
Likelihood of Future Purchase, and
Likelihood to Recommend 
You've probably seen customer satisfaction surveys that you've taken that asked questions about these three areas of your own customer service experience.  Most customers are very silent about their experience so the data that comes out is like gold.  Being able to effectively gather, measure and analyze this information becomes very valuable to management. 
Taken from an article, Profiting from customer satisfaction and loyalty research, Mike Pritchard explains the variables marketers used when measuring customer satisfaction.
Satisfied customers tend to continue to buy from the same company. They are easier to market and sell to (for repeat purchases, increased usage or cross selling).
It costs much less to retain existing customers than to acquire new ones.
Satisfied customers tell others about their positive experiences, while dissatisfied customers tell even more people about their negative experience.
Because satisfied customers continue to buy, are less expensive to maintain and share their positive experiences with others these are the most important customers for management.  When a business is focusing on satisfied customers, the business can provide significant reductions in business cost by reducing or eliminating the need for directly acquiring new customers.  Gathering, managing and reporting this data to management should be the job of Information Systems (IS) department and the Information Technology (IT) staff. 
As a Seattle IT Consulting Company I try to take things to the next step with my customers.  My best customers used to struggle because their technology department seemed to be focused exclusively on fixing computers.  Teaching IT department to focus on customer satisfaction, rather than on the shiny new technology, teaches IT experts to contribute to the bottom line of the organization.  
What are the simplest ways a technical architect can improve customer satisfaction?  It's all about information then communicating that information to the organization.  As information technology experts, we should be at the forefront of customer satisfaction.  We need to build systems that allow management to gather, estimate and analyze data about the customer experience.  
When working with my clients, I will ask them about their client database.  Often they point to the accounting database.  This is where billing information is located.  While it's true that the accounting information has important customer information, this information does not share the life cycle of the customer.  Besides the accounting information, the life cycle of the customer includes the conversations and expectations set by marketing, sales, customer management and operations.   In the past, each department has had its own database of information.  Because of this a customer calling in for help might give their information five or six times as they transfer from one department to the next.  
How much better is it when the information (there's the word again) is centralized in one location and can be accessed by each department.  Each contact within the company should have access to past customer contacts within the organization.  To build customer satisfaction, modern network architecture should focus on this type of customer centric information design.  As the cloud becomes more prominent, we will see this type cloud network architecture not in an on premise solution but rather in an online hosted solution.
I'm curious how others are utilizing their networks to better support the customer experience?