Jun 2 2012 1:28PM GMT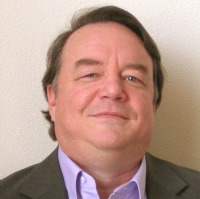 Profile: James Murray
Building technical leadership
One of the problems many CEO's face is their technology teams.  These teams manage the technical systems that touch every aspect of the business.  Well run Information Technology (IT) can be a huge competitive advantage for the organization.  When the business vision, strategy, goals and culture align with the technology, business growth naturally follows.  Yet for most organizations this type of business technology alignment is just not there.  A poorly aligned but well-meaning technology group can drag an entire business organization off course and sometimes into bankruptcy.  For the CEO in an industry where top competitors have well run IT departments, understanding this alignment becomes even more critical. 
The key to aligning technology and the organization is a developing a leadership culture within the IT group.  One of the weaknesses of any IT department is not a lack of leadership.  The IT Group is a breeding ground for leadership.  In order to be successful technicians become experts in planning, design, execution and day to day management of tactical business systems.  Each new technology added to the organization and each upgrade of that technology is training, testing and building leadership within the IT organization.  These leaders are developing their own strategies and their own tactics.  The weakness is that these leaders are largely ignored and discounted within the business organization.  As I learn about leadership I think it's odd that most of these IT team members probably don't see themselves as leaders.  This may be because, as a group, most IT leaders have no mentors within the organizations leadership culture.  They are in essence, self-taught leaders.  So they have no common language, culture or experience with traditional business leadership cultures 
The opportunity for the CEO is to mentor this leadership into a traditional leadership culture.  There is a risk that the CEO and the other business leaders may be challenges by very intelligent technical experts.  As a Seattle IT Consultant I've worked with CEO's on this very problem.  This can be disconcerting.  The CEO will have to go back to the basics in order to be ready for those challenges.  The rewards for accepting this challenge is a whole new breed of leadership within the organization.  More importantly by aligning the leadership within the technology groups with traditional business leadership new opportunities will appear.  By integrating the technical leadership with the traditional leadership solutions will be created for many of today's newest business problems.