Mar 7 2012 11:39PM GMT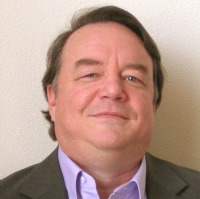 Profile: James Murray
I spend a lot of time working with networks that are very large, very small and in-between.  I recently visited a group of IT support experts discussing technology who support very small networks (1-10 users).  I was a little shocked actually; I had thought the days of the independent cowboy were over.  After two hours of technology discussion I had lost track of the work-a-rounds the group had come up with.  Consistency is the name of the game in networking, yet for this group of technology experts consistency wasn't a consideration.  I wanted to talk about the importance of consistency in modern network architecture. 
Today's newest automobiles are streamlined wonders of technology.  Little things matter like tires, spark plugs and electrical systems that match the manufacturer's specifications.  When building a skyscraper, the sub-contractors must match ever detailed specification down to the screws that attach walls, windows and decks.  Even in accounting every penny in the organization is accounted for whether the company makes One hundred thousand dollars or One Trillion dollars.  Why is it that only when working with IT professionals I feel like I'm in the movie the Pirates of the Caribbean?  Remember when Balboa said, "The pirate code is not really a set of laws… more like a Guideline."  Somehow some IT professionals follow Best practices when it's convenient.  It's no wonder technology fails and it's not always Microsoft's fault. 
Personally I try to be vendor agnostic.  I've worked with Apple, Unix, Linux, Sun, Novell, open source solutions and of course Windows.  So I have no delusions about Windows.  Yet building a network infrastructure with a mixture of inconsistent platforms can be a work of art, but more likely is an expensive technology money hole.  Redundant platforms, software and systems that don't naturally communicate become a tangled technology mess and usually a business dead end.  Eventually the mess becomes so complicated no one person understands how the whole system works.  Replacing or even upgrading the system is impossible because the upgrades might break the undocumented work-a-rounds in the system. 
So complex systems like these are never upgraded and have huge security holes that we hope nobody notices.  As an architect building our modern network architecture we need to remember consistency is our friend.  Just because we don't like Windows technologies, doesn't me we should look for an open source solution to avoid paying a windows licensing fees.  The solution may have no license fees but look at the cost of maintenance.  Want to be an open source expert, do that, but don't corrupt the Windows architecture (or any other platform) with additional technology platforms. 
In a single platform environment the operational costs of the whole system is statically 3 times the cost of the hardware and licensing over a 5 year period.  Add a second platform to the environment and these costs double.  This is because now a new staff is needed for the second platform.  Consider that there are always Windows experts familiar with the scaling problems of any network.  Finding an open source expert is much more difficult because there are so few.  Open source experts need to be trained and cultivated in a way that hopefully convinces them not to leave for a better offer.  It's great for the rare open source expert.  For the business owner it's a risk they shouldn't be taking. 
Unfortunately many technical experts are not thinking long term about their solutions.  They are thinking about the rush when they solve today's problem.  Seldom do they think about the long term ramifications on the business when making these decisions.  So as I listened to these experts talk about their technical work-a-rounds I began to imagine a brick house where the owner filled in some sections with wood instead of brick because "it was easier to build".  As a Seattle IT Consultant, I am cleaning up after these types of technology experts and their inconsistent technology architectures all of the time.  I'm training management and IT staff basic principles of IT consistency. 
I am curious what types of work-a-round experiences you are seeing and the problems they cause?