Mar 8 2012 12:44AM GMT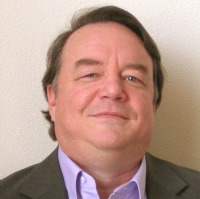 Profile: James Murray
This morning I was on a Technical Panel sponsored by the Institute of Management Consultants (IMC) here in the Pacific Northwest on "How the Cloud will Change your Business." During the conversation some interesting comments came out during the audience participation. I thought these questions and comments by non-technical people, might be interesting to anyone developing modern network architecture.
The moderator was Elizabeth Andreini who besides being the local IMC chapter president also owns her own consulting company Accelerate Marketing, LLC She began with the question, "What is the cloud?"
Some of the comments from the audience asked what whether applications like SalesForce cloud applications?
A discussion by the panel began describing the different perspectives regarding the cloud.
Aditya Mohan with CWR Mobility spoke from the context of a software developer
Larry Johnson, CFO for with Fuse Networks spoke from the context of the finance department
Gary Conley spoke from the context of the services Cisco provides
James Murray with Seattle IT Edge, spoke from context of the CTO and IT Department.
Other questions discussed
How should a business think about the Cloud? How should it be thought of strategically?
So how is the financial model of IT evolving from these changes?
Red Flags that might indicate a good time to move to the cloud…
We gave examples of opportunities when migrating to the cloud was a very natural Idea?
Simple examples were brought around Capital expenses such as replacing a server that has run out of disk space or a server failure. Complex examples included focusing on events like planned business growth and replacing depreciated server assets.
Questions were asked by the audience…,
When was the cloud not appropriate?
How to evaluate the "right" cloud vendor from the "wrong" cloud vendor?
How to maintain the data expansion and keep online pricing down?
How to get data back?
Data Security concerns?
The answers covered licensing for cloud vs on-premise solutions, the difference between public and private cloud, security, backups, redundancy of vendor sites, hardware, software and even Cloud Vendor redundancy.
An interesting point brought up around data backup for CRM systems including SalesForce. Aditya Mohan made a good point about CRM backups. The data is important, but more important may be the programing of the business processes. A company may spend years building and perfecting is the automation and processes in the CRM itself. These processes may be more valuable than the customer data. Yet the programing is often forgotten when backing up the CRM system.
I wanted to thank the Pacific Northwest Chapter of IMC for inviting us to participate in the discussions with them. I personally gained many new insights from the panel members and the comments made by the audience.
As you are focusing on clients and hearing their fears and worries about the cloud, I'd appreciate hearing client reactions you are hearing about the cloud.