May 6 2012 11:54AM GMT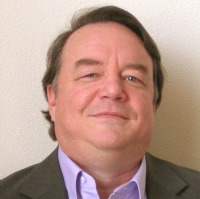 Profile: James Murray
In a strong IT operations model maintaining the integrity requires and understanding of change and stability.  Change is about instability.  High instability means more frequent IT failure.  Stability comes with the doing things the same way.  At the same time, business growth means change.  Because technology touches every aspect the business, as the business grows business growth destabilizes the technology.  In Modern network architecture, change needs to be assumed if only because as the business grows change must happen. 
When I am discussing technology with owners this understanding of change is often misunderstood.  Often technology is purchased with the assumption that it will last forever and has infinite capacity.  I've noticed when discussing this with owners that though there is usually a logical understanding of this concept.  Yet deep down there is not an emotional understanding of this concept.  Setting these types of emotional expectations is part of my job as a Seattle IT Consultant.
From the IT perspective, arguably there are 5 business stages.  I've borrowed these descriptions from business owners I've worked with. 
The first stage I like to call Enrapture.  In this stage a new business owner is excited about starting a business. 
I call the second stage Build.  In this stage the owner is creating a documentable and repeatable set of business processes. 
Scaling is what I call the third stage.  In this stage the owner duplicates the repeatable process created in the build stage.  The more times the process is repeated, the money the organization makes. 
As the business scales efficiencies assumed as a small business are lost as the business grows.  In addition new opportunities become available as the business grows.  Efficiency is the stage where the business changes to incorporate these opportunities of scale.
Innovation is the stage where the business re-invents itself.  More than just building efficiency, Innovation takes the business to the next level.  Innovation can represent the biggest change.
Each business stage means major changes for the business.  Usually at a minimum these changes are business process changes.  Business changes need to be supported by changes in technology.  In the IT Operations process, there is one force to maintain the integrity of the network.  At the same time there is also a force to migrate the network to change.  When these forces are in concert with the growth of the organization, the technology systems remain stable.  Too often the business systems change without considering the integrity of the technology supporting those systems.  In these situations, the technology systems become unstable.  With this instability, comes added expense for the business as the number of IT fires increase.
Modern network architecture is about building technical systems that grow with each business stage.  Often our job is complicated by anticipating new technology architectures like the cloud network architecture.  By integrating right technology for the right business stage we can provide our clients with a cost effective technology solution.