Jan 14 2012 8:56PM GMT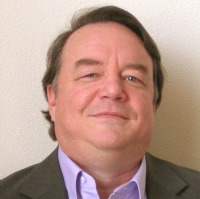 Profile: James Murray
Could IT be killing your company's brand?
Does branding have anything to do with Modern network architecture?  Every business system is touched by the technology of the organization.  Sometimes we think of the physical network as separate from the actual business itself.  As technology experts we often spend our time focused on technical things and technical ideas.  Many IT experts may manage international businesses that touch every department in the organization and still not know the core value of the business.  Does this matter, does the modern network architect need to worry about the branding of the organization? 
It's easy to say no.  The technology department does not affect the brand of the organization.  Technology is just wires, software, routers and other components that support information technology.  Yet is this really true? 
One of my collaboration partners defines a Brand as more than just your logo.  In this article David Dellaire writes that a brand is "… a statement of your culture."  The brand actually touches every aspect of the business including driving customer loyalty and reducing employee turnover.  If we think of the business as touching every part of the business, then branding would touch the technology.  
If we think about strong technology companies like IBM, Xerox, Apple, Amazon and Microsoft technology plays a strong part of the branding of those companies.  If the network architect ignored the branding associated with the technology of say, … IBM… the whole brand of the company would be affected.  
The typical technologist doesn't think about branding.  The scope of most technology experts is to focus on systems, maintenance or implementation of technology.  The network architect is in an interesting and excited place because he/she ties the interesting parts of both the business and technical world.  The better the branding of the organization encompasses the business itself, the stronger the business appears to the outside world.  
It does make sense that that technology architected without considering the branding of the organization might be killing your company's brand.