Jun 16 2012 10:28PM GMT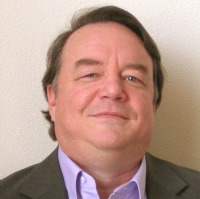 Profile: James Murray
I am getting very tired of Systems Administrators that blame their users.  Once again I found myself between an IT Services vendor and their client.  As a Seattle IT Consultant I am often called in to help an owner fix their network.  Most IT Services Vendors are anxious when I walk in the door, thinking I may be trying to steal their clients.  The good ones find themselves with more work because I hand out a lot of referrals. I'm not an IT Services vendor in the traditional sense.  I work with clients to sit on their side of the table.  I translate the technical speak so common in our industry, into a language business owners understand.
Statistically thirty Percent of network system errors are caused by hardware failure.  If you've been in IT you know that most hardware errors occur in the first couple months the system is setup.  Once the system is running and doing what it's supposed to, hardware failures are very rare.
Statistically we know that 80% of businesses report consistently IT failures
Once the system is up and running whose fault is it?  What I've found is that it's usually not the user.  Yet when I'm called in, I find that more often than not the users in the organization are being blamed.  I've seen one extreme example after another.  Where users are being blamed, but the real problem is the system technician, system administrator or the systems architect.  It's very easy to blame the system failure on technology.  The technology is never offended.  The technology vendor is always willing to take the blame, if it means you buy more hardware.  The problem is that once the hardware is replaced, if the system continues to fail, you know it isn't the hardware.  So eventually technology vendors begin blaming the users.  After all who else is there that could be causing the problem.
Statistically 70% of IT failures is due to human error. 
If so, human error is always user error isn't it?  The reality is that hardware and software vendors have made technology so bullet proof from the user, that users really can't bring down a network any longer.  Not when that network is setup in its default configuration from the manufacturer.  The reality is that most network failures are not cause by users.  They are caused by the poor planning of Systems experts. 
There are a lot of advantages to the cloud.  There is the advantage gained by removing the ongoing cost of server replacement from the organization's capital expenditures budgets.  In a Break/fix network environment most networks function between 85 and 95% availability.  By improving Availability from 95 to 99.9% availability organizations improve workplace productivity.  Workplace productivity losses average around $7,000 / hour for small businesses and $50,000 / hour for larger businesses and can be millions of dollars a minute for the largest enterprise organizations.  Recovering 4.9% or more of workplace productivity can mean the difference between red and black accounting ink.
There's another unspoken reason for the cloud though.  That's to take technology out of the hands of the average system administrator.  Today's small business system administrator is a "Jack of all trades" master of none.  Small businesses can't afford an entire IT department.  Instead they hire someone who is good at everything.  In the cloud, teams of technical experts are hired with deep technical knowledge in every technology.  These teams are working in a highly organized network.  Most IT Support vendors are still tracking tickets in their head or on paper.  There are managed services organizations that manage 1000's of clients.  Then there are cloud providers who manage literally Millions of clients at a per user cost that is much less and provide 3, 4 and even more 9's of availability to clients.
The reality is that the cloud is possible because todays small business systems administrators are statistically the real reason for most IT Failures.  These administrators don't even admit it and charge their customers for fixing their failures.  These system's people think they are fooling their clients.  They do know and are looking for some way to protect themselves.
Want to stay in business?  My recommendation is never blame the user… even if it is their fault.  Design systems that are bulletproof, highly available and highly scalable.  It's probably too late though because the cloud is coming.